It's common knowledge that if you want your ex boyfriend back the last thing that you should do is beg for him back.
Unfortunately the vast majority of women who seek advice on this site have committed this cardinal sin.
How do I know this?
How do you think I came up with the idea for this article?
A few days ago I received this comment asking if I could write an in-depth article about how to handle a situation if you have tried to get your ex boyfriend back by begging and failed.
Now, my first initial thought was,
"Pshh… I have totally already written an article about that before."
But after about ten minutes of searching on my site I discovered that I hadn't.
Talk about dropping the ball…
Anyways, I got on the case immediately and here we are.
This article is dedicated to the women out there who desperately want their ex boyfriends back but have made a lot of mistakes in getting him back (particularly begging…)
Lets get right to it…
What Is Begging & Why It Probably Won't Work On Your Ex
What is this thing that they call… Begging?
Well, lets turn to the dictionary to define it and then apply that definition to your ex.
Begging-asking for something, typically food or money, as charity or a gift.
Now, in your case begging isn't being applied to food or money (unless you have ulterior motives with your ex.) Begging is being applied to the fact that you are going to be asking him to be in a relationship with you again.
Let me give you an example.
If you ran into your ex boyfriend tomorrow and then got on your hands and knees and asked him to take you back then that would be classified as begging.
Pretty standard stuff, right?
Well, lets get into something a bit more complicated now and turn our attention to why begging usually never works to win back an ex boyfriend.
Why Begging Usually Never Works
With the simple act of begging you are putting yourself in a position of weakness.
What do I mean by that?
Ok, lets pretend that we have the beggar and the receiver.
The Beggar = The person who is begging for something.

The Receiver = The person who is receiving the begging from the beggar.
Hmm… perhaps it's better if I illustrate this,
Now, when you look at this picture which person/stick figure looks like they are in a position of power and which person/stick figure looks like they are in a position of weakness?
The Receiver = Powerful
The Beggar = Weak
I mean, what I am talking about here is not rocket science but what is it about being in that position of weakness that is such a turn off to men?
Hmm…
In order to properly explain this to you I am going to have to ask you to draw on some pretty dark thoughts.
You ready?
There has to be some guy in your life that you think you are WAY better than. A guy who you would never date in a million years. Now, what I want you to do is think of that person.
Have you thought of him yet?
Good!
Ok, now I want you to imagine this person who you think you are better than (and who you would never date) begging for you to date him.
That's kind of what's happening with you and your ex boyfriend.
That's how he views you and every single time that you beg for him back you are setting yourself back further and further.
Pretty depressing, right?
Well, don't wallow in depression too long because I have some good news for you.
Just because you begged for your ex boyfriend back and he views you this way doesn't mean that you can't overcome it. In fact, I have made a career out of teaching women who are in this sorry state to overcome it and I am going to teach you my tricks right here, right now!
I Want You To Fully Understand Your Predicament
So, this article is operating under the assumption that you have already begged for your ex boyfriend back and it has proven to be a huge turnoff for him.
You understand that, right?
Well, what if you were to just try to get him back right now without trying any of my strategies?
Do you think you would succeed?
Eh… probably not and I am going to explain why.
The Salesman Analogy
Lets pretend that you are sitting at home one day and you are reading an incredible book.
What's the book?
Hmm…
Good question… actually stop getting me off topic.
So you are reading this book and you are getting really into it and then all of a sudden there is a knock on the door.
"Jesus… Why does someone have to bug me right now?" you think to yourself.
Of course, being the kind person you are you decide to get up and answer the door.
Guess who it is?
It's a salesman.
"Oh god… I just want to slam the door in his face" you daydream.
Immediately upon you opening the door the salesman goes into a massive sales pitch discussing why you should buy his product.
You tell him very nicely that you aren't interested….
He continues to pitch.
You tell him again…
He's still pitching.
"Ok, it has gotten to the point where I am just going to say goodbye and slam the door in his face" you think.
This is a perfect analogy for whats going to happen if you try to pitch your ex boyfriend on another relationship with you right now.
Take a look at the story I just told.
Look how many components there are to it.
The comfortability you were feeling reading the book.
The knock on the door
The salesman
The annoying pitch
You slamming the door in his face
Care to take a guess at what these components really mean for your situation?
The Comfortability You Were Feeling Reading The Book
This is the equivalent of having your ex boyfriend feel really comfortable in the situation he is in right now.
The two of you broke up and as much as I hate to tell you this he is probably comfortable with that fact (especially if he was the one who initiated the break.)
The Knock On The Door
We already know your ex boyfriend is comfortable in his current situation (being single) and the knock on the door can be compared to if you reached out to him out of the blue and it shocked him. Basically it's you contacting him when he doesn't expect it.
The Salesman
It's YOU!
The Annoying Pitch
This is the begging.
It's where you get on you hands and knees and ask him to take you back. Now, early on I established that begging for an ex boyfriend is usually only going to accomplish one thing…. it's going to annoy him.
Which brings me to my next point.
You Slamming The Door In His Face
Is the equivalent of him slamming the relationship door in your face.
It's him rejecting you.
What's the point of me explaining this analogy to you?
It's to further cement the fact that you cannot succeed in getting your ex boyfriend back using a regular strategy. You are going to have to completely re-work the way you approach him.
Now, let me ask you a question.
What would a door to door salesman who is selling…. lets say a vacuum…. have to do to convert you into a sale?
What Would A Salesman Have To Do To Convert You?
Let me set this up a bit before I get into it.
Lets say that you are in the market for a vacuum.
And one day you hear a knock at your door and you open it and see a door to door salesman who is selling vacuums. What would he have to do, knowing the odds are stacked against him, to convert you into a sale?
Why are the odds stacked against him?
Well, there are two things that stack the odds against him.
He is coming into your personal space to pitch you a product
He is a salesman so you are automatically suspicious
So, what would he have to do to make you take out your money and buy one of his vacuums?
Well, first things first… he is going to have to overcome the odds.
How He Can Overcome The Odds
What if you had come to this website and were immediately greeted by an ad.
So, you do what almost everyone does and clicks the little "x" button to kill it so you can read the information you are interested in.
Unfortunately the second you click the "x" button another ad pops up,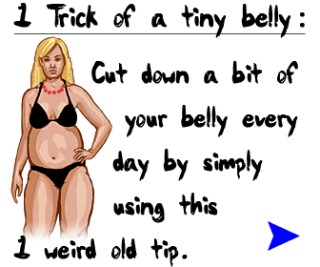 This happens four times in a row.
Do you think you'd be pretty pissed?
I know I would.
No one wants to be pitched ads. Least of all in their personal space like a phone or a computer.
And this stigma follows a door to door salesman who is selling vacuums.
No one wants to open the door up to their house and immediately be greeted by a person who is trying to sell them something. They just don't.
I am sure you can relate to that, right?
Well, lets try to relate to the salesman now. What do you think he should do to disarm this negative stigma that he is going to get right out of the gate for just being a salesman?
Hmm…
I would say that he should try to disarm you so at least you'd be open to hearing the pitch.
He should wait for you to open the door and instead of launching into a sales pitch he should try to tell you a compelling story. Something that maybe would draw you in and make you look at him not as a salesman but as a trustworthy guy.
In other words, he should try to offer some VALUE to you.
But here is the most important part.
He can't try to sell the vacuum to you on the spot. It's probably going to take a few days of building value up before he can do that. Instead, he should just aim to give you his card with his information on it.
How the hell can a salesman who sells vacuums door to door do this?
While I'll admit that it's not an easy task I would say that he should try telling a story like this,
Hi there, I know this is going to sound really weird but I was just talking to your friend Kathy down the street (at least she said she was your friend) and she mentioned that you are looking for a new vacuum since your vacuum cleaner broke. I actually sell vacuums door to door for a living (weird career choice I know.) Anyways, I am not going to try to sell you a vacuum today because I don't believe in pressuring people to buy. And I know there is a negative stigma attached to people like me. All I wanted to do is just stop by to give you my card in case you did become interested. Oh, and I always believe in putting people first so if you do decide to buy a vacuum at some point and it's not from me don't be afraid to call me and ask my opinion on it. I am happy to help you even if I don't get any compensation for it.
Do you see how a story like that would work?
Do you see how the salesman built value and structured things in a way that made you almost exclusively want to buy from him?
Now, what does any of this have to do with you getting your ex back if you begged?
Well, this subtle approach is what you are going to have to do if you are going to have any chance of winning him back.
Because after all, you are basically trying to sell yourself to your ex here but you kind of screwed up your sales pitch already.
But don't worry… that's what I am here for.
I am going to show you the correct type of sales pitch that you are going to have to implement to have a chance.
Are you ready?
Ya?
Well, slow down there for a second. First we need to understand what odds you have working against you.
What Odds Do You Have Working Against You If You Begged?
It doesn't take a genius to realize that you have a lot working against you if you begged for your ex boyfriend back. In this section I intend to examine the exact odds that you are going to have to overcome in order to get your boyfriend back.
Are you read for them?
Lets get started!
He Looks Down On You Because You Begged
You Were Annoying To Him
He Can't Envision A Future With You Anymore
Lets take an in-depth look at these odds.
(And believe me when I tell you that it's really important for you to understand these.)
He Looks Down On You Because You Begged
Earlier I established that when you beg for someone back there is a beggar and a receiver.
The beggar is always in a position of weakness while the receiver is always in a position of power.
Well, the big odd that you are going to have to overcome if you begged for your boyfriend back is the fact that you are in a position of weakness and your ex is going to constantly look down on you. In other words, he is definitely going to think that he is here,
And you are here,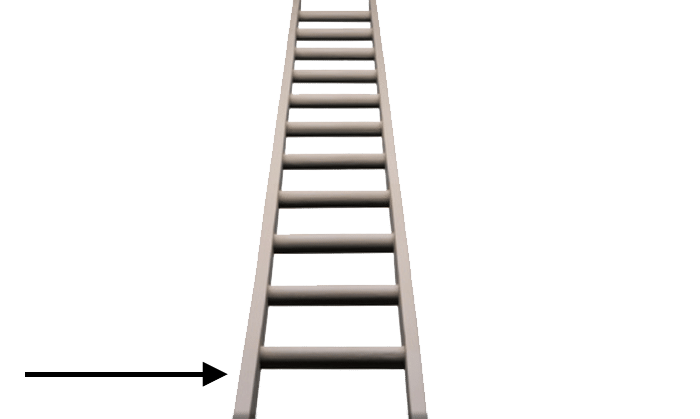 Hmm… maybe there is a better way I can go about explaining this.
Ok, lets take my wife and I's relationship. At no point during the attraction phase when we were getting to know each other did I think,
"I am WAY better than her."
And believe me, I have been on dates where I have thought that about the person sitting across the table from me….
Your wondering about that, huh?
Ok, I'll open up a bit.
When I was 20 I remember going on a date with a girl that I thought was dumb.
Seriously… this girl was D… U… M… B…
And I don't like saying that about people.
Though I will say that I learned something positive about myself from the experience. At 20 years old I was pretty content just to be going on a date with a girl that was halfway decent looking. In fact, I am sure if you were to ask me back what my requirements about dating a girl were I would probably just say that she had to be good looking and that's it…. Pretty shallow, right?
However, after actually being on a date with a girl that only had looks going for her I realized that I found her more unattractive than an ugly girl with a really great personality.
Here is my point, if your ex boyfriend looks down on you, you are basically in the position that, that dumb girl was who I went on that date with.
Scary, huh?
You Are Annoying To Him
Lets pretend for a moment that you have a kid…
Some of you may actually have kids. But if you don't just pretend that you do.
How old is your little bundle of hell… I mean Joy?
Lets say that he/she is around 5 years old and both of you are doing some grocery shopping.
While grocery shopping your child spots something that it wants… a toy.
Now, you being the very strict parent that you are make an internal decision that you are not going to buy that toy for your child. However, the child is determined to get it and starts begging you and when he/she doesn't get his/her way he/she starts throwing a temper tantrum.
Annoying, huh?
Well, an ex boyfriend can look at you this way if you were especially annoying when you were begging him to come back.
You can see how this would be a problem when it comes to getting him back, right?
Hmm…
I feel I am not properly explaining this so I guess I will get personal again.
I am going to make a statement here and I want you to remember it and then after I make it I am going to back it up with proof.
A man isn't going to date a woman who, initially, he finds annoying
Now, some of you may be wondering,
"Wait, my ex boyfriend called me annoying when we were dating. Why did he date me?"
It's actually entirely possible that he found you annoying after he was dating you.
Use common sense.
People aren't drawn to annoying things. It's a simple fact of life.
Here is my proof.
Your aware of the Star Wars saga, right?
When George Lucas came out with the prequels to the original star wars trilogy fans were excited. However, after seeing "The Phantom Menace" (the first prequel) they were very disappointed. In fact, "The Phantom Menace" is widely accepted as the worst Star Wars movie and most super fans of the franchise blame one character,
Jar Jar Binks…
The number one characteristic to describe him…
HE WAS ANNOYING!
No one wants to date a Jar Jar Binks.
He Can't Envision A Future With You Anymore
One of the most interesting aspects of dating is picturing yourself (long term) with the person who you are with.
Let me give you an example.
When I was dating my wife I constantly envisioned what the future would be like.
Romantic getaways…
Passionate moments…
Children running in to wake us up on Christmas morning…
And all of that really appealed to me. But what if it didn't…
What if she was really annoying during the dating phase. What if we had broken up and she had begged for me back?
Would I still be capable of imagining a future with her?
Hmm…
That's an interesting question.
Truthfully… yes. I would still be able to envision a future with her BUT it probably wouldn't be a positive one.
Instead of having those happy daydreams that I was having before they would probably look a little like this,
Thank god for my wife being AWESOME.
Here is my ultimate point.
If your ex boyfriend considers you to be annoying (which he will if you begged for him back) any future he envisions with you is not going to be positive. Instead, it's going to be very negative and that puts you at a HUGE disadvantage.
Let me give you another example.
Do you see this guy,
That's Jim. He's your next boyfriend and is the most amazing person you have ever met.
In fact, I would go as far as saying that he could very well be "the one."
But what if I told you that the second that you and him started dating officially you were guaranteed to die in a week.
Would you date him?
Unless you have a death wish then you probably wouldn't.
And that's what it's kind of like when your ex boyfriend looks at a future with you negatively. It's not very appealing to him.
So, how can we make it appealing?
How can we turn this perception that he has of you around?
How To Get An Ex Boyfriend Back If You Begged For Him Back
There are two goals that you absolutely have to accomplish if you are going to have any chance of shedding this "begging" tag that your ex has placed on you.
You have to reshape his perception of you
You have to get him back from a position of power
If you can do these two things then I am confident in saying that you have a really good chance of success.
Now, above I did a huge write up on this idea of being a salesman and how there is immediate negative connotations when you try to pitch an item to someone. Instead, I pointed out that it's more effective to slowly pitch that item by building value to your customer.
Well, that's what we are going to do.
We are going to take our time and slowly re-shape his perception of you and then once you are confident his perception is reshaped that's when you can go in for the kill.
I'll talk about that in a second.
First things first… lets talk about perception.
How To Reshape Your Exes Perception Of You
Reshaping someones view of you isn't accomplished overnight. In fact, for some people it takes YEARS. Unfortunately, we don't have years. In fact, I am certain that after years even you will have probably lost interest in your ex.
So, time is of the essence.
So, what the hell can we do to reshape an exes perception of you in just a few months.
Well, that's where the shock factor comes into play.
The Shock Factor
Imagine for a moment that a child is perceived as weak and is being picked on at school. Every time he attends a class other kids are picking on him by starting fights. Now, the child in question here is a pacifist by nature. He likes to avoid violence as much as humanly possible.
You see where this is going, right?
One day a kid who was picking on him pushes him to far and he decides for the first time to fight back.
He throws a punch and knocks the kid out cold…
Everyone is shocked…
That was the last thing that anyone expected him to do.
One punch is all it took for the "weak child" to be perceived as the "don't ever mess with this kid" child.
Do you see where I am going with this?
In order for your ex boyfriend to perceive you differently you need a shock factor of your own. You need to do something that completely blows his mind.
Now, I feel it's important that I mention that this shock that you are going to be delivering to his system needs to be positive.
I mean, can you imagine if you walked up to your ex one day and said,
"I pooped on your car…"
While that certainly classifies as a "shock" it is not going to benefit you since all pooping on your ex boyfriends car will do is alienate him into never taking you back.
You'll forever be labeled as that crazy ex girlfriend that pooped on his car…
Hahahaha come on… you had to laugh at that.
Anyways, what kinds of things can you do to shock his system into viewing you differently?
Well, I have two things in mind.
Thing #1: The Immediate Behavior Change
Human beings love patterns and routines.
But do you know what we love more than those things?
Assumptions!
Take the example I gave about the "weak" child who delivered the punch of a century. Well, the only reason that, that example was shocking to the fake people involved is the fact that everyone assumed this child was weak when it turned out that he wasn't.
Lets take this a step further.
Most of the amazing shocking moments that we have experienced in our lives is probably due to a deviation from our assumption.
We assume one thing and then the opposite happens… SHOCKING!
And you have an incredible opportunity here.
If you are invested in reading this then I am going to assume (there is that word again) that you begged for your ex boyfriend back to an annoying level.
That is the behavior that you have exhibited. So, doesn't it make sense that your ex boyfriend, who is annoyed with you, is going to assume that the begging will continue since it hasn't stopped. So, lets do something and deviate from his assumption.
How do we do this?
THE NO CONTACT RULE!
Now, I have talked about the no contact rule multiple times on this site so I am not going to do an in-depth explanation here. Instead, if you want that I suggest that you pick up PRO.
Lets move on to the second shocking thing you can do.
Thing #2: Show Him A Different Side Of Yourself
With this one we are really using your past relationship with him to our advantage.
You see, when you date someone the more you learn about them the more you assume about them.
For example, if your ex boyfriend grew up hating action movies then you would assume that he hates all action movies but maybe there is one action movie that he loves more than anything… Rambo.
Well, the second that he deviates from your assumption is the second that you are kind of shocked by it.
So here is what I want you to do. I want you to show him a different side of yourself. The most important aspect of this though is the fact that this different side that you show him has to be fascinating to him.
Now, I know what you are thinking,
But Chris… what if I have already shown him "all of my sides."
Well in that case branch out and get a new side for yourself.
Will it take time?
Sure.
But will it be worth it?
Absolutely!
Hmm… maybe I should give you an example so I can really hammer this point home for you.
My dad always used to tell me that there are two types of girls in the world.
Indoor Girls

&

Outdoor Girls
Now, there are no hidden meanings here as the definitions for each are exactly like they sound.
Indoor Girls- More prone to participating in indoor activities.
Outdoor Girls- More prone to participating in outdoor activities.
So, lets assume that you are an indoor girl and don't like going outside that much. Well, while your ex boyfriend was dating you he has this information filed away in his head somewhere. So, in order to change his perception of you, you decide that you are going to take sailing lessons and learn how to sail.
Oh, lets also go ahead and say you are filthy rich and own a sailing boat!
Anyways, at some point when you are trying to get him back you mention that you took these sailing lessons and ideally he will be totally shocked by this news since it completely goes against his perception of you.
Oh, and it also is a perfect opportunity to go on a date somewhere down the road.
Maybe you should take some sailing lessons and get rich 😉 .
You Have To Get Him Back From A Position Of Power
Power…
Such a simple word but such a strong meaning.
Right now your ex boyfriend has all the power and you have very little because of your begging.
I know that's probably not what you want to hear but it's the truth.
So, the question now becomes how can you get the power back?
Well, what I am about to propose is a bit risky since it really limits the risks you can take when getting an ex boyfriend back but I honestly don't see any way to succeed in getting him back from a position of power without abiding by the rules I am about to set.
But first…
Lets Talk About Getting Him Back If You Begged
Begging for an ex back puts you in a unique position.
You see, usually the women who come to this site do things wrong in the fact that they expect their ex boyfriend to do half the things like,
Reaching out via text message
Initiating phone calls
Asking for the date
But the truth is that for the average breakup you should be the one doing a lot of that stuff.
You see, women have always been taught that the man is supposed to do those things and for the most part they are right. If men are the one trying to get the girl it demonstrates that he is very into the girl and the girl has most of the power at the beginning. But I argue that breakups put women in a unique position where they almost have to be the ones to scramble to get an ex back.
The one exception to my logic there is begging.
If the woman has excessively (keyword is excessively) begged for her ex boyfriend back then if she is the one to initiate any of the "big steps" to the recovery process it can almost be looked at as begging by a man and puts her in a position of weakness.
In other words, begging really puts you in a bad position for later on because you have to alter a strategy where you can control interactions by initiating them to waiting for him to initiate them.
So, whats the big deal with having an ex initiate things?
The Power Of Having An Ex Boyfriend Initiate Things
Hmm… I think I would like to do this by using a point system.
We will use something small to start off with and go from there.
Lets go with text messages. Specifically, the initiating of conversations through text messages.
Alright, lets say that text messages are worth 5 points. In other words if you initiate a text conversation you give him 5 points and if he initiates a text conversation it gives you 5 points.
He Initiates = 5 points to you

You Initiate = 5 points to him
The points basically indicate the score on who has more power.
So, lets assume that you and your ex boyfriend had a total of ten text message conversations over the past ten days.
He initiated 2 of them while you initiated 8 of them.
His Power Score = 40 points (since you initiated 8 conversations)
Your Power Score = 10 points (since he only initiated 2 conversations)
40 > 10 any day of the week. In other words, according to this example he has way more power than you. Ideally, we want you to have more power.
Now lets move on to phone calls and what they are worth.
So, I am going to say that phone calls are worth 10 points.
He Initiates = 10 points to you

You Initiate = 10 points to him
And finally we have the game changer….
Dates.
Basically I am going to classify a date as any interaction where you are spending quality time with him, preferably alone, the exception here is that sometimes you may have to go on double dates or group dates.
Dates are worth 40 points…
In other words,
He Initiates The Date = 40 points to you

You Initiate The Date = 40 points to him
Keeping Score
So, since you are in a position where you desperately begged for your ex boyfriend back I want you to do the following exercise,
From this point on I want you to play a little game. You are going to be keeping score on who starts conversations using the point system I devised above. The object of the game is to have a higher score than him.
Why is this so important to do?
It's important because you begged and in order to understand if he is viewing you as his equal or a hot commodity you need to study if he is going out of his way to win you.
Now, I know what you are wondering.
"Ok Chris, I totally get the premise of keeping score and getting the power back but how? What tactics should I use to ensure that he is the one starting conversations?"
Well thats my trump card.
In the immortal words of the Joker,
If your good at something never do it for free.
My best recommendation is to check out my book, Ex Boyfriend Recovery PRO, if you aren't looking to spend money then I completely understand and you can ask me a question in the comments or check out some of the other articles on this website.
See ya!
P.S. Ending conversations abruptly like I just did is part of the strategy 😉