Desperation…
It's a word that the women of this site are all too familiar with and it just so happens to be the topic of my latest guide.
If you were to ask me to be completely honest with you I feel I have been in a bit of a rut lately when it comes to this site.
Yes, I still put in the same amount of work as I always have but I feel that a lot of the guides that I do put out there cover a lot of the same information that I have already talked about on this site and that annoys me. I want to be providing new and valuable insight into the enigma that is men.
So, I am going to be issuing myself a challenge before I even get started.
By the end of this guide I aim to provide a lot of new insight into men that I have never talked about before.
All that I ask of you is to keep me in line. MAKE SURE that you are pushing me to my limit when it comes to giving you new information. If you see me slacking and repeating the same stuff over and over again make me aware of it (guilt trip me if you have to.)
All I want from you is to make sure you are pushing me to be the best I can be.
Why Desperate Behaviors Are A Turn Off To Exes
In this section I am going to be covering why desperate behaviors are a turn off to ex boyfriends.
In addition to that I am going to give you a list of all the desperate behaviors that I have seen women commit via my tenure here at Ex Boyfriend Recovery (and I mean all of them.) First though, It is probably a good idea for me to really explain why desperate behavior is a turn off and believe me when I say that what I am about to talk about next may blow you away.
The "Ex" Effect
I have always found it interesting that most desperate behaviors usually don't become desperate until after you have already broken up with someone.
For example, as you can see below (in the section after this one) calling an ex too much can be labeled as desperate. However, I guarantee you that it wasn't that desperate when you were dating the person. In fact, whenever I am dating someone I absolutely love it when they call me.
Granted, I don't think I would appreciate it if they were calling me 24/7 but I think you get the point I am trying to make here.
Why do I love it when a girl takes the initiative to call.?
Because it makes me feel wanted and I like that feeling.
However, it's almost like a switch is flipped after a breakup and that behavior that I absolutely loved during the relationship (having a girlfriend call me) all of a sudden becomes desperate, needy and unattractive.
I like to call this,
The "Ex" Effect
It's basically this switch that gets flipped in your exes mind that turns all the behavior that he may have loved from you in the past to being desperate and needy. I think it goes without saying that you are going to have to find a way to reverse this "ex" effect to even have a chance to get your ex boyfriend back.
Don't worry though, I am going to show you how to do that a little bit later. Right now I just want you to be aware that the "ex" effect does indeed exist.
Lets turn our attention to the many types of desperate behaviors that I have seen you ladies commit over the years.
The Many Types Of Desperate Behaviors
I have seen a lot of different types of desperate behaviors in my time here at Ex Boyfriend Recovery. In this section I am going to list pretty much every single one that I have ever encountered. If you have done any of these don't freak out. It doesn't mean your chances are completely ruined or the world has ended. It simply means you need to change your approach which I will talk about later.
First though, lets get through all these desperate behaviors.
Drunk Dialing
Hey I get it.
You are in a lot of pain and need to find an outlet to put that pain into so you decide to go barhopping and you have one too many drinks. The drinking ultimately leads to you drunk dialing your ex and giving him a piece of your mind (which lets be honest… isn't at its best right now.)
You wake up the next morning to realize your mistake only then it's too late…
Drunk dialing is pretty desperate lets be honest here.
Lets say that you were doing everything right in getting him back. You were implementing tactics like the no contact rule, the improving yourself, the ungettable girl, etc. However, despite all of this progress you still have this deep pain in your heart which leads to the drinking too much which leads to the drunk dialing.
Now, before the drunk dialing maybe you had your ex boyfriend right where you wanted him with him thinking thoughts like,
"Wow, I can't believe this breakup isn't affecting her at all. Did I matter to her?"
The problem with you drunk dialing is that it is going to make a light-bulb go off in his head that basically screams,
"I must have really mattered to her a lot of she is getting drunk over me."
Oh, and lets not forget that drunk dialing comes off as completely pathetic and desperate and you WILL say things that you probably don't mean at all.
The Walk Of Shame
No, I am not talking about the actual "walk." I am more talking about the act that comes before the walk.
Want me to be more specific?
Ok..
HAVING SEX WITH YOUR EX.
Is that specific enough for you?
I have a couple of issues with this.
The first issue is the fact that women who sleep with their exes are prime candidates for becoming friends with benefits and make no mistake about it, to most guys fwb is a much more appealing option than having a girlfriend. This leads me to my next point.
I used to always wonder why women would be dumb enough (yes I said it) to fall into the sleeping with an ex trap. After interacting with a lot of them I found my answer.
What is the greatest power that women hold over men?
Hmm… perhaps I should rephrase that question.
What is the thing that women have that men are always wanting?
Hmm… that still sounds a little dirty doesn't it?
Well, what I am getting at here is that women are ultimately the ones that decide whether or not a man is going to have sex. Unfortunately, some women make the mistake of becoming so desperate to get their exes back that they think that if they offer their ex sex then he will magically fall in love with them again.
Ok, in fantasy land that may actually happen but we live in the real world here and in the real world if you have sex with your ex (if you two are still broken up) the only thing he is going to fall in love with is the idea of being friends with benefits.
Actually Begging For Him Back
Loving someone who you don't think loves you back is probably one of the most depressing feelings you can possibly have.
On the one hand you feel that you have so much love to give and on the other hand you feel cheated and betrayed that the person who you want to give your world to won't return the favor. More often than not women who come to this site experience this depressing feeling on a deep level and that depressing feeling causes them to beg for their exes back.
Want to hear a few of the craziest "begging" stories that I have encountered?
About two years ago a really good friend of mine fell in love with this guy and everything was great… for a while.
Eventually he broke up with her citing some made up reason.  Needless to say, she was absolutely devastated by the breakup. She kept saying things like,
"I don't think I have ever felt this way about a guy before."
and
"What if I never feel this way again?"
Her pain pushed her into doing some crazy things to try to win him back. At the height of her craziness she ended up buying him a $500 guitar as a "gift" that might finally turn the tide in her favor. Her rationale was simple, how could he possibly turn a girl down who would do this kind of stuff for him?
So, when this guy got the expensive guitar what do you think he did?
Do you think he kept it?
or
Do you think he did the honorable thing and returned it?
He kept the guitar and told her that he had no intention of getting back together with her ever.
Talk about a jerk…
Now, a guy like this didn't deserve a girl like my friend. In fact, SHE was way out of his league. Nevertheless, she did make some serious mistakes in her attempt to win him back. Before I say anything else I want to make one thing very clear.
Your goal here isn't to buy back your ex boyfriend with gifts. It's to WIN him back. To influence him to the point where he makes it HIS decision to come back to you.
Here's the thing about begging. Most ex boyfriends will absolutely love the fact that you are begging for them back. Avid readers of this site will know that all men love to feel admired. It's kind of our thing 😉 . So, why is it that when you are making your ex feel good by begging for him back that he finds it as such an unattractive quality?
In order to properly explain this I think we need to take a short trip into the mind of a man.
Lets pretend for a moment that you have been begging for your ex boyfriend to take you back.
As I stated above, he is probably going to like this fact because he knows now that he is in the drivers seat. He has all the options.
He can take you back if he wants to.
He can make you beg more.
He can totally disregard you.
So, why is it that begging for an ex is such a bad thing?
Well let me put it this way.
Every time you beg for him back your value is going to be slightly lowered in his eyes. Maybe after a breakup he placed your value as a 6 out of 10. Well, every time you beg you get knocked down by one. So, lets say that you begged for him back a total of three times.
Instead of being a 6 out of 10 you are now a 3 out of 10 in his eyes.
Now, the bright side of all of this is that it is very possible to build your value back up but every time you beg you are creating more work for yourself in the future.
Not to mention it looks completely desperate and lame. Ungettable girls don't beg. They make men do the begging.
Getting Friends To Contact Him For You
Do you remember back when you were 11 years old and there was someone you really liked?
At that age no one really has any type of courage so instead of going over to talk to that person yourself you get one of your friends to do it for you.
Now lets fast forward to the present and you have just been through a devastating breakup and you want nothing more than to talk to your ex but you are scared he is going to shut you out.
So, what do you do?
You call up your best friend and instruct her to do some legwork for you to get information on your ex. Of course, she is your best friend so she is going to do it.
This is completely desperate because men aren't as dumb as you might think. We realize when we are on the spot and any time your best friend contacts us we know that the second that we finish the conversation with them they are going to be running back to you with the details.
We see this is as a sign of weakness because you didn't have the guts to contact us yourself. Instead, you reverted back to elementary days and got one of your best friends to dig up the dirt for you.
Did I ever tell you the story of the craziest story I have ever heard about getting friends to contact an ex?
Well, someone who commented on this site once told me the most bizarre story I have ever heard.
She had completely disregarded the tried and true methods of no contact and the texting rules that I had clearly laid out and instead opted to get one of her friends to talk to her ex instead.
Actually it wasn't one of her good friends since she had to PAY her to do it (yes, you read that right.) She went to one of her most beautiful friends and paid her to hit on her ex just to see what he would do. Now, if that isn't desperate behavior then I don't know what is.
I want you to ask yourself a question.
If an ex of yours (who is not this ex) had hired someone to hit on you and you found out about it would you take them back?
Speaking personally, I would be completely creeped out and wouldn't ever talk to them again.
Text/Call Gnatting
Those of you who are familiar with this website or who have read my book will know what a text or call gnat is.
If you don't know what it is then allow me to to educate you.
Imagine you are going for a walk outside enjoying a beautiful day. You are just strolling along taking the scenery in and then all of a sudden you begin to hear this buzzing. You look around but you can't figure out what is causing this buzzing sound you keep hearing.
Eventually you just give up on finding the source altogether so you try your best to tune it out. There's just one problem… the more you try to ignore it the louder it gets.
Now you are getting super frustrated.
That's when you see it….
Gnats have taken to flying around you. If you walk ten steps forward they follow you. If you were to sprint to the other side of the street they would follow you. The gnats are absolutely relentless.
Text/call gnats are exactly like this except YOU are the gnat to your ex boyfriend.
Let me give you a more concrete example.
Lets say that after the breakup you call your ex twenty times and send him thirty five text messages. Well, its pretty much a guarantee that at this point you are going to be very annoying to your ex boyfriend.
Of course, this still doesn't explain why text gnatting and call gnatting is such desperate behavior.
Every time that you make a decision to contact someone through texts or phone calls it means you are making a conscious statement to them that you are interested in their response.  In my experience the best relationships have about a 50/50 split on who contacts who first. When you become a call or text gnat the split can sometimes be 90/10 or 100/0.
In other words, you are not projecting the image that you need to be projecting in order to get your ex back.
Showing Up Unannounced
I get it…
You are sitting there alone, depressed and desperate without your ex boyfriend. You begin to replay the best moments of your relationship. Like that time where he held your hand or grabbed your hips and you got a shock of electric chemistry up your spine. Oh, and who could forget that time that he opened himself up completely to you and you felt like you were the only person in the world who mattered to him.
Then your mind shifts to your current state and how bad you feel. You can't imagine your life without him and you don't want to, to be honest.
"Maybe he is just looking for me to try harder.." you think to yourself.
Thoughts like these lead to a grand idea.
You decide that in order to win him back you are going to show up unannounced at his home and the let chips fall where they may.
In your mind at the time it seems like a great idea because you know your heart would absolutely melt if HE did that for you.
I want you to know I understand where your mind is at.
I get it.
However, let me tell you all the reasons why this is an extremely bad idea.
Men who have dated enough always have that story of that one ex girlfriend who went a little crazy after a breakup.
Take my best friend for example. After he broke up with his girlfriend she dyed her hair like Avril Lavigne's because she thought he might take her back (he had once made an innocent comment that he liked Avril Lavigne.)
Women who show up unannounced to get their ex boyfriends back are not only desperate but they risk being put into that "crazy ex girlfriend" territory and to be honest it is very hard to get out of that place once you enter it.
How NOT To Appear Desperate
I am going to make one big assumption about you right now.
If you have read this far down the page then you have probably already tried to get your ex boyfriend back. You may have exhibited some of the desperate signs that I covered above.
My point is this, right now the fact that you are reading this means that you haven't been able to get your ex boyfriend back and while you may have cut out the desperate behavior deep down you probably still feel as desperate as ever. What I would like to do now is show you why you have failed at getting your ex boyfriend back and also give you a general idea of how to never appear desperate when you are in the process of getting your ex boyfriend back (which can be a challenge in and of itself.)
Why You Have Failed At Getting Him Back
Think about this for a moment.
Right now your ex boyfriend has made a conscious decision to NOT take you back. In other words, he is rejecting you and doesn't want you in his life. I know that may be hard for a lot of you to swallow but it's the truth. I have seen a lot of different approaches to getting an ex boyfriend back in my time here at Ex Boyfriend Recovery but even the most well executed plan won't work if your ex isn't willing to budge on his overall views of you.
Lets talk about that for a moment.
What are his views of you?
Well, I can GUARANTEE you that you aren't his favorite person right now. In fact, it might be more accurate of me to say that you are his least favorite person right now.
Lets say that you and your ex had a long and intense relationship. Both of you were "in love" and shared almost every aspect of yourselves with one another. Well, in this case your ex will probably still feel this feeling of "love" for you but he will also probably think to himself,
"I hate her.."
Its an interesting contradiction isn't it?
My point is simple, when it comes to relationships it is very hard to not be emotional. For the longest time I have often thought that it was solely women who based relationship decisions on emotions but the more I learned about relationships through this site the truth is simple,
Everyone bases relationship decisions based on an emotional feeling.
The reason you have failed to get your ex boyfriend back is that you haven't made enough of an emotional impact on him for him to want to take you back. This leads me to my next point.
Making It HIS Idea To Get Back Together
Society and Hollywood…
The are the ones to blame for the expectations that men have when it comes to relationships.
For example, rarely do you ever see a woman take the reigns and approach a man at a bar to get HIS number. No, that's the mans job.
How about how it's the mans job to be "manly" and show leadership?
Oh, and what about the expectation that it's a mans job to "provide" for a woman?
Pay for dinner?
Open doors?
(FYI I am with society I think it is a mans job to do all of those things.)
99% of men understand that this is what is expected of them in a relationship.
So, as a woman I want to ask you a question.
Why in the world do you think it would be a good strategy for YOU to try to get him back? Above I have established that society has dictated that it is supposed to be a mans job to get the woman so why do you think you have to do anything to win him back?
No, the better strategy would be to influence him, using emotions, to make it HIS idea to get back together. You see, men as a whole can be a little stubborn when it comes to reuniting with an ex. Do you remember what I said a few sections back about men making a decision not to be with you?
Well, if a man has made a decision to not be with you it can take some work to get him to second guess that decision if he knows that you are the one that is making him second guess himself. However, if he feels in control and feels like it is HIS decision to get back together with you then all of a sudden it's ok for him to second guess himself.
As I said a second ago the way you can make it HIS decision to get back together with you is to influence him with emotions. Lets talk a little about that now.
The Power Of Emotional Influence
You just got a new best friend and his/her name is emotional influence.
If you were to ask me to give you my best tip for getting an ex boyfriend back I would probably tell you something like this,
"If you can master the skill of influencing your ex to a point where he wants to be with you then getting him back is inevitable."
This guide is all about how to NOT appear desperate and as I have outlined above the best way to do that is by making your ex boyfriend think that it's his idea to get back together and it just so happens that the best way to make him think that is by utilizing emotional influence.
Emotional influence is the most powerful tool you have in your "get an ex back" toolbox. If you can successfully pull it off you can hijack your exes brain and make him think what you want him to think (to a certain extent.) Yes, I am essentially saying that emotional influence is a way to mind control your boyfriend.
How does that work?
Well, lets use yours truly as an example.
I am a pretty grounded individual.
I lead a very simple life and I like it that way.
However, if there is one thing that I have always cherished it would have to be my ability to go out and play tennis. You see, that is one area of my life where I can get away from any issues with work or other personal stuff that may be going on. Tennis for me is the perfect way to de-stress and I'm also not too shabby on the court so that never hurts 😉 .
Anyways, I always set aside a block of time every weekday to go to the courts for a few hours and get away from it all. In fact, I have gotten so serious about this time away that I don't even bring my phone so I won't be distracted.
You see, to me that time is sacred and I very rarely let anyone interrupt it. Not even you fine folks with all your questions about exes 😉 .
In fact, the only way that, that sacred time is interrupted is if someone has emotional influence over me. In other words, I have to feel compelled to talk to them because of that influence. Only then will you start to see me bringing my phone to the tennis courts. That influence will probably cause me to check it every five minutes hoping that I will have received a text message or phone call.
Emotional influence has the power to make any man yours.
In fact, women who are extremely good at creating this influence within men can get them to do amazing things and it just so happens that another perfect example of the power of influence occurred recently. Out of all the eligible bachelors in Hollywood which man is notorious for staying single?
This guy!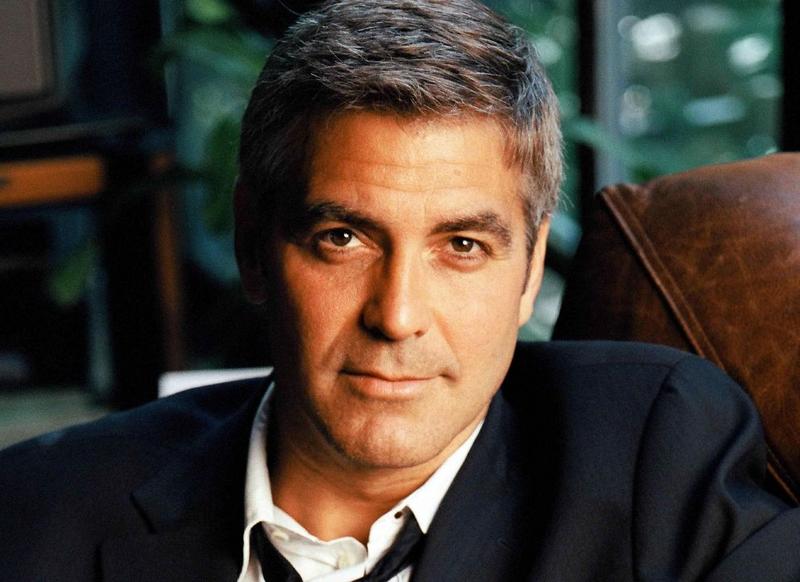 For the longest time George Clooney wouldn't ever fully commit to a woman (marriage.) You see, he had been burned by a marriage in the past and probably vowed to never feel as hurt as he did in that moment again. His first marriage ended in 1993 and he has been jumping from girlfriend to girlfriend ever since.
Until now…
Apparently Mr. Clooney is engaged to this lovely lady,

So, the question I have for you is what does this woman have that all the other women Clooney dated didn't have?
Could it be looks?
Well no, while this woman is absolutely stunning Clooney has dated women that are probably more beautiful than her.
Could it be personality?
This is what it must be right? I am not sure I buy into that. Clooney is notorious for dating a lot of women. I mean, he has been jumping from girl to girl for about 21 years straight. That is a lot of personalities to experience so surely he must have found at least one woman that met his ultimate criteria for a wife.
The truth of the matter is that the woman pictured above understands emotional influence and she has probably influenced Clooney so much that he felt the need to lock her down with a ring. In fact, he probably thinks it's HIS IDEA when in fact it is the influence that his fiance exerted that caused him to do it.
That is what emotional influence can do to even the most notorious bachelor in the world.
How To Use Emotional Influence To Get Your Ex Boyfriend Back
What have we covered so far?
Well, I have given you an in-depth look at the types of behaviors that your ex boyfriend can look at and consider "desperate."
I have also given you a big picture game plan for how to not appear desperate in which we basically established that you had to make it HIS IDEA to get back together with you and it just so happens that the best way to do that is through emotional influence.
In this final section I am going to be talking about exactly what you can do to exert the type of influence over your ex that will make it his idea to want to get back together with you.
Pretty exciting stuff right?
But first, there is something you need to understand.
You Need To Know Your Own Worth
You are in a very interesting position because right now your ex boyfriend has emotional influence over you. In fact, he has so much emotional influence over you that you are on the internet reading my site trying to figure out how to get him back.
It's a little ironic if you think about it because you want so badly to be in his position with HIM wanting YOU back.
Of course, we aren't quite there yet and before you get there you are going to have to be willing to take a few risks.
There is a phrase that I mutter on this site a lot.
In order to get the guy you have to be willing to lose the guy.
I think too many women don't understand their true value to their exes. The truth is that you are a great person and he would be lucky to have you in his life. In fact, if for whatever reason you and him don't work out I want you to become such an influence that he regrets letting you go for the rest of his life.
But lets get back on point here.
Knowing your own worth also has a direct correlation to how desperate you are.
What do I mean by that?
Think about all the women who exhibit those super desperate tendencies (which may actually be you.) Well, desperate women probably believe in their heart of hearts that they won't be able to live without their ex boyfriend in their lives. In fact, it is that exact thought that probably pushes them to be so desperate.
Women who think this don't think they are worth anything and to me that is pathetic.
Seriously, it is absolutely pathetic that some women out there structure their entire lives to revolve around one person when the way it should be is that both people in the relationship should be structuring their lives to revolve around each other.
Sometimes if you show the courage to walk away from your ex it can be the smartest decision ever because not only do you allow yourself the time of move on but you also appear less desperate and you give your ex time to sit and think about what he has lost.
Never underestimate the power that walking away can have on a man. Of course, our goal here is to get your ex boyfriend back so am I really suggesting that the best way to get him back is to walk away?
Well, yes and no…
You need to walk away… but only in short bursts.
"Huh?"
I am getting to that don't worry. First though, did I mention the other phrase that I am constantly peddling on this site?
Men want what they can't have?
The Truth Behind "Men Want What They Can't Have"
It's true, men really want what they can't have.
However, they have to have you first to realize it.
Wait, what?
It goes like this.
Men often take things for granted, especially women. The challenge a lot of women face is that when a man feels like they have a woman they can often get bored, take her for granted and discard her. This is where the "walking away in short bursts" comes in.
Fear is one of the most powerful motivators for human beings. Look at what the fear of loss is doing to you.
You are so afraid that you will never get your ex boyfriend back that you actually went to the internet to look for advice, something you probably made fun of other people for in the past.
Imagine if you could give the same type of feeling to your ex boyfriend?
Imagine if you were able to influence him to the point where he is addicted to talking to you. To where he literally becomes a drug addict and his drug is YOU. Then when he is in his hour of need, when he wants nothing more than to talk to you, you simply cut him out for a little bit.
You walk away…
When you walk away something amazing happens in his brain and he realizes that your world doesn't revolve around him at all. In fact, he will start to experience that fear of loss and it is going to motivate him to chase you.
So, when I say,
"Men want what they can't have."
People often misunderstand it to mean,
"Oh, maybe if I completely act like I don't care about my ex he will start to chase me."
The fact is that the most important aspect is being able to hook your ex into enjoying time with you. Once you know for a fact that he is hooked into talking with you that is when you ignore him for a little bit….. but just for a little bit.
Communicating With Purpose
So, you want to know the secret to influencing your ex boyfriend?
I like to look at the entire process of getting an ex back as a gigantic chess match. Every little move matters and affects the future moves you can make. However, if there is one interesting insight I can leave you with about my chess match analogy it would be the fact that in a regular chess match both players start off on an even playing field.
In this chess match you are starting from behind.
This is why it is so important that you think very carefully before you make any move because you are in a position where you are forced to play your cards right.
Luckily, I have already laid out a perfect game plan for you with regards to influencing your ex boyfriend.
The question that you are probably wondering is,
"How am I supposed to influence an ex who wants nothing to do with me because I was desperate and scared him away?"
Three words,
Communicate with purpose.
Lets deal with a hypothetical situation here for a moment. Lets pretend that I am your ex boyfriend and you are trying to win me back. How are you supposed to influence me to a point where it becomes my idea to get back together?
Well, what you need to do is think through every type of communication that we have.
For example, if we were having a texting conversation you need to be thinking things like,
Are my text messages engaging?
What will he think when he reads my text messages?
Has the conversation been a positive step in creating the influence I need?
Lets take a more in-depth look at each of these things.
Are My Text Messages Engaging?
I am not going to lie, it is a pet peeve of mine when I take the time to compose a nice long text message and I receive a 1-3 word response in return. I won't go as far as to say it makes me angry but it does annoy me and I probably won't reward that 1-3 word message from you with a response.
A lot of women come to this site wondering why their ex doesn't respond to their text messages and when I ask them what they texted him they recite some super boring and short text message and I just roll my eyes. In fact, I remember one girl once asked her about the weather…
Are you crazy?
What in the world would make you think that your EX BOYFRIEND would want to talk about the weather with you?
Anyways, I am getting a little off topic here.
Before you send any text message to your boyfriend I want you to ask yourself this question,
"Is this the best text message I could possibly send?"
If you can't say yes to that question then don't even bother to send the text message.
What Will He Think When He Reads My Message?
This is something that I feel that not enough women do when they text their exes. Sure, you probably do wonder what your ex is thinking when he sees a text message from you but you need to go much deeper than that.
Knowing everything you know about your particular situation I want you to put yourself in your exes shoes for a moment. I want you to actually look at the world from HIS perspective as opposed to yours.
Drop all the pain you are feeling for a moment and take on his pain.
I want you to do this before you send every text message. Really think about it from his perspective.
Has The Conversation Been A Positive Step In Creating The Influence I Need?
I think I have told this story on here before but I am going to tell it again because it is so good for illustrating this point.
My dad (who has been married for 30 years) gave me some amazing advice about relationships once. He told me that a relationship is almost like a bank account. Every time you have a positive experience, an enjoyable moment or something as simple as a smile or a laugh with your significant other it is like putting money into the bank account.
However, anytime you fight, say something hurtful or do things that hurt the relationship it is like taking money away from that bank account.
I want you to apply this theory to your communication with your ex.
Every time you talk to your ex I want you to do your absolute best to be putting money into the "influence bank account." So, while you are worrying about what to say to create the influence you need to also be aware of the bank account balance.
It's a lot of work creating influence huh?
Hey, I never said it would be easy.
Look, the main point of all of this is that I want you to make every little communication matter. Every text message you send has to have a purpose. Every time you talk on the phone with your ex needs to have purpose behind it and every little touch or hug in person (with your ex) needs to have a purpose.
Don't waste your chess moves. You only get so many.
Oh, and don't forget you always have to leave a man wanting more.
How To Leave A Man Wanting More..
😉