Ex-boyfriends can be so confusing….
One minute they are hot and the next they are cold.
They tell you they like you, but they don't love you; that they love you but they aren't in love with you; that they love you but they just aren't ready for a commitment.
What does all this mean?
What is he really thinking?
How can you get him to commit?…
This article is going to teach you what your ex-boyfriend really means when he says he loves you but just won't commit.
I am going to show you:-
Why the time your ex said it matters.
Why your ex is avoiding commitment.
What you can do to win your ex back and get him to commit.
Why Your Ex Boyfriend Told You He Loves You (But Hasn't Committed Yet)
So your ex told you he loves you but won't commit. This happens all the time with ex-boyfriends for all kinds of reasons. I can assure you that I have pretty much heard them all by now.
Before we dive into details let's start by talking about when he told you he loves you because this makes a big difference as to how he is feeling now.
He said I love you whilst you were dating
If your ex-boyfriend told you he loves you whilst you are dating then I can say with almost 100% certainty that he meant it. A guy will build up the courage to tell a girl he loves her for a while before those words fall out of his mouth, it's a big deal telling a girl you love her, so guys take it verrrrrrry seriously.
So that is great news!…because if he fell in love with you once then he can fall in love with you twice!
There is a downside though, now you are broken up those feelings he had for you aren't as strong as they once were. You are going to have to assume that after you broke up any feelings your ex-boyfriend had whilst you were together have reduced significantly.
Don't worry, this is not going to be a problem as you are going to be starting afresh in a new relationship with your ex-boyfriend before getting him to commit.
He said I love you during the breakup
This one is tough, if your ex said I love you during the breakup there is only a 50/50 chance that it is true and we will explore the reasons why he might say that in a little bit.
There is a silver lining though, if your ex said he loves you and didn't mean it then he was trying to spare your feelings during the breakup which means he still cares about you.
He said I love you after the breakup
If your ex-boyfriend says he loves you after the breakup either during the no-contact period or when you are texting then there is a fair to good chance your ex is still in love with you.
This begs the question "why do I think he still loves you even though you are broken up????"…. well ex-boyfriend's don't just go around telling girls they love them if they don't generally mean it, like I said earlier, telling a girl you love her is a big deal.
You see, I think guys get a bad reputation when it comes to romance and commitment generally but most men really do want a long term relationships as much as women do- your ex just needs to be certain he is with the right woman before he commits.
As you can see the chances that your ex loved you or still loves you are quite high but there are all kinds of reasons why he won't commit to you but as with all things on Ex-Boyfriend Recovery…. I've got your back so there's no need to panic, together we have everything under control!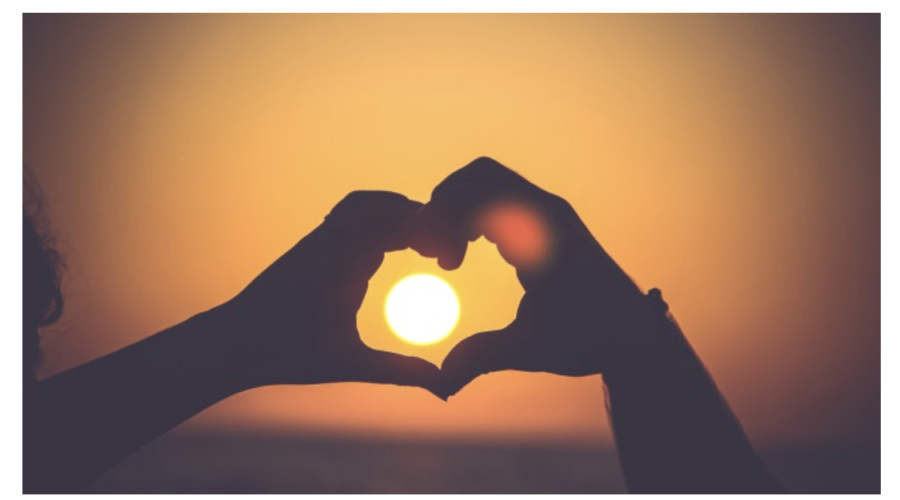 Reasons For Why An Ex Might NOT Want To Commit
Now that we have covered when your ex-boyfriend told you he loves you, let's take you through the reasons why an ex might still not want to commit.
Scared of getting hurt
If you had a nasty breakup with your ex-boyfriend that was caused by cheating or something really major then the reason he won't commit is most likely because he is struggling to trust you.
If you cheated on your ex-boyfriend then he is probably still really hurt by the breakup and is finding it hard to trust you. It is normal that he will feel very cautious about making things official with you just in case history repeats itself.
There are two factors that make an ex-boyfriend distrust you are:-
You have let them down in the past.
In circumstances like this your ex-boyfriend can still feel love for you but sometimes it can be overshadowed by the fear of getting hurt, when this happens he is going to avoid committing to you.
No long-term future
Have you ever heard the phrase "timing is everything"?
I am a huge believer that sometimes you can meet the right person at the wrong time in your life.
You should think of this category as the big bucket of incompatibilities, obstacles and other priorities that come up in a relationship.
It is very common for couples to breakup because an ex-boyfriend thinks they have no long-term future together, sometimes it's because of things such as having different views on having children or focusing on a career. Sometimes breakups can happen because you live at opposite ends of the country and it can even be caused by your ex-boyfriend believing that your lifestyle's are not compatible.
The two reasons an ex-boyfriend might not see a long-term future in a relationship are:-
That the relationship is difficult to juggle against other priorities
That he doesn't see you as sharing the same dreams for your lives
When either of these occur, an ex-boyfriend is going to avoid further commitment with you.
The thing is, I noticed a really interesting fact about relationship obstacles …and that is that they are generally not the reason couple's breakup or why an ex-boyfriend won't commit.
I have actually been in a long-distance relationship and that's a pretty big obstacle to overcome, but the surprising part is that I was willing to deal with the time we had apart because of how I felt in the relationship.
You see, relationships are pretty straight forward when it comes to obstacles and priorities. If your ex-boyfriend likes you more than the inconvenience the obstacle causes then he is going to be okay with progressing the relationship further and having more commitment, but if the obstacle outweighs how strongly he feels about you then he is going to avoid commitment….. this means to win him back and get him to commit, it all boils down to attraction!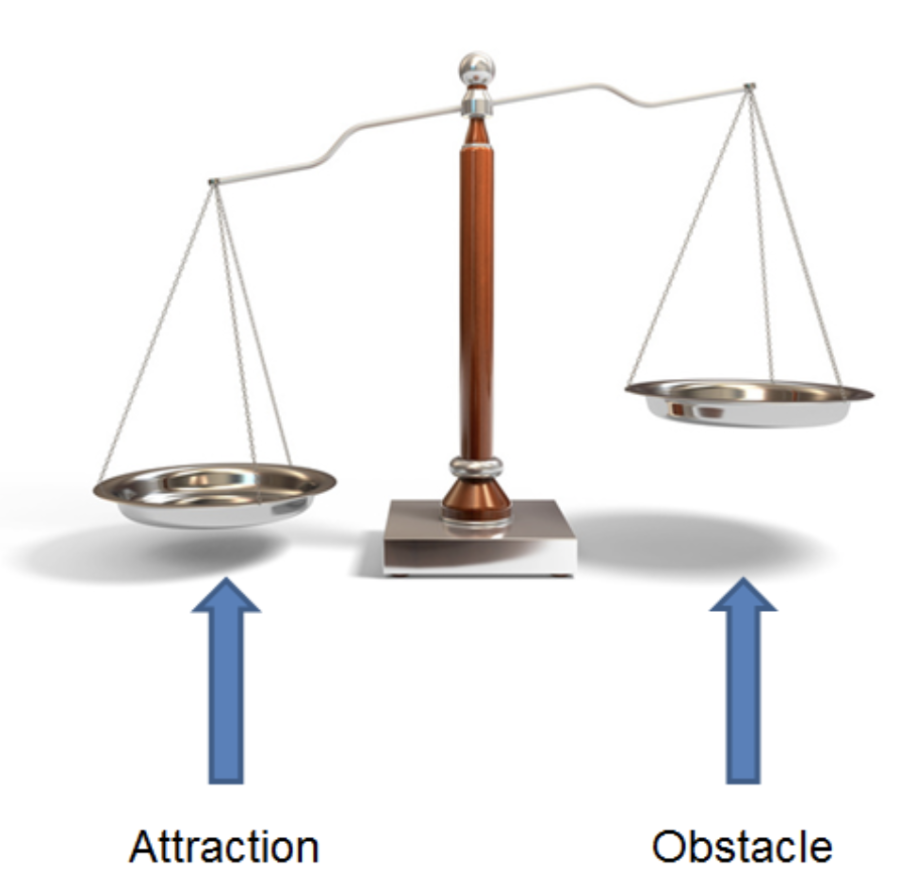 Lust
This one isn't a nice one, but you know I always tell you straight.
There is a small chance your ex-boyfriend said I love you and his reason was pretty shallow and that reason was that he doesn't love you….. he lusts you!
So why would he do this?
When an ex-boyfriend breaks up with you he think's "Did I make the right choice? What if I don't find someone else?" and then panics and decides "I best keep her sweet just in case
I am still single in six months…. Then we can hook up"
If you ex-boyfriend won't commit because he lusts you, then he is looking to keep you lined up for a friends with benefits arrangement.
If your ex does this it's a really horrible move on his part!
Mr Nice Guy
Ahhhh good old Mr Nice-Guy.
I bet you all know him, right?
This ex-boyfriend always says and does the right thing to make you feel like there I no reason you should be apart. You guys probably had a pretty amicable breakup, he might even say something like "I love you but I am not in love with you" or "I love you more like a friend" or perhaps even "I love you but I don't know what I want. It's not you it's me."
So why would this ex say he loves you? Well he might have said it during the breakup to stop you from feeling so upset. Saying he loves you softens the blow of the breakup, and stops you from thinking that the whole relationship was a fallacy.
This ex-boyfriend probably broke up with you due to a lack of chemistry and for this reason he might put you in the friendzone.
Grass Is Greener Syndrome
Remember the Grass Is Greener Syndrome….?
I talk about it really often on Ex-Boyfriend Recovery and I cover it in in a lot of depth in my Pro book.
The Grass is Greener Syndrome occurs when you have been in a relationship with your boyfriend for a while and then he starts to feel that there might be better options out in the dating world than you, when this happens you breakup.
Your ex can say he loves you and still have the Grass is Greener Syndrome if he knows he has experienced stronger feelings for other previous ex-girlfriends.
OUCH!……. that has got to be tough to read but you know I always have a solution because the grass isn't greener so keep on reading!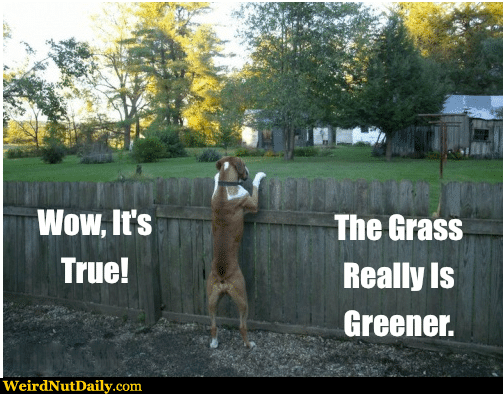 I am sure some of my readers might be thinking "My ex-boyfriend is just a commitment-phobe and that's not on the list!!!"
I had a think about this and the commitment-phobe is the kind of ex-boyfriend who enjoys dating; he has a fear of commitment to the wrong woman rather than a fear of committing to a relationship.
This is why many of you have had ex-boyfriends in the past who said they weren't looking for a relationship but then immediately afterwards announced they are engaged or moving in with another woman.
The commitment-phobe will still fall into one of the five categories above so for that reason I haven't listed it separately.
Handling a commitment-phobe requires exactly the same approach to an ordinary breakup so you can follow the steps that we will cover next.
Here Is How You Are Going To Get Him To Commit To You
If you have an ex-boyfriend that is afraid of getting hurt by you then you need to work on building trust with your ex.
As I mentioned earlier there are two reasons an ex-boyfriend might not trust you.
They feel you have let them down in the past
The don't feel a strong connection to you anymore
I am going to teach you how to show your ex-boyfriend that you can be trusted after you have let them down.
What you will need to do is follow this very simple 4 step process…
To figure out what kind of apology you need to make try taking a look at the article "My ex-boyfriend blames me for the breakup" which will give you some good tips on how to apologize and the sort of apology you need to make.
If your ex-boyfriend doesn't trust you because of cheating, please make sure you cut all contact with the person you cheated on them with! This is a no-brainer but it's worth mentioning just in case.
The next stage to building trust is to be open, now if you cheated on your ex-boyfriend or maybe suffered from something like an addiction then he is probably going to be worried about who you are talking to on your phone, where you are going out, what you are spending your money on, what time you will be home etc. The easiest way to get around this is to allow him to see your phone on days when he is feeling insecure, I'm going to stress this is only in the short-term until he trusts you again.
If your ex-boyfriend is worried about who you are spending time with or where you are spending it, a good way to make him feel more comfortable with the situation is to invite him along so he can see that you aren't meeting other guys behind his back or slipping back into old habits.
I understand that allowing your ex-boyfriend to check up on you is going to be frustrating, but it's worthwhile reminding yourself that it will be worth it in the long-term when he feels comfortable enough making a commitment to your relationship.
The third point in the plan is to always be honest with him. Your ex-boyfriend might want details about absolutely anything, things such as "Where you are going?" or "Why you couldn't answer your phone earlier?" or "have you been drinking?", when he does I recommend you always be honest with him.
Hiding facts from an ex-boyfriend has a tendency to backfire, exes have a sixth sense about lying so avoid it all costs.
The final point on the 4 step process is to have integrity.
What does this actually mean though?
Well integrity goes beyond having morals and values, it means actually living them.
What you want to do is demonstrate to your ex-boyfriend that not only do you know what it means to be trustworthy, but that you actually behave in a way that is trustworthy too.
You might recall that I said earlier there were two reasons an ex-boyfriend avoid commitment when he is scared of getting hurt.
When you ex-boyfriend feels he doesn't have the same strong connection to you then the obvious step to take is to rekindle the connection he has to you.
But what does that mean?….. it means increase the level of attraction he feels for you of course…… it's those pesky scales again!
His attraction for you must outweigh his fear of getting hurt.
To increase his attraction for you apply the principles I outline in the next section as these are universal and apply to all of the commitment scenarios.
If your ex is in the other groups
When your ex-boyfriend won't commit for any reason including the fear of getting hurt then you need to work on building the attraction between you.
There are two types of attraction you will have to work on increasing:-
Physical attraction
Emotional attraction
The first one I won't focus on too much as there are already articles on becoming the Ungettable Girl, but as a quick recap you have to look after yourself and stay healthy. Workout, eat properly, perhaps get a makeover and make sure you are looking a million dollars. Make sure you are posting lots of pictures of how fantastic you look so your ex and any mutual friends can see.
The second point about emotional attraction is the part you should give the most attention to when trying to get your ex-boyfriend to commit to you and I am going to talk about this in a lot more detail.
Why do you need to focus on emotional attraction?…… because when it comes to physical attraction you just have to be attractive enough to catch your ex-boyfriends eye, looks alone aren't enough to hold his attention long-term, this is why you need to work on the emotional attraction too.
I bet that's a big surprise for some of you right? I know a lot of you were probably thinking that looks mattered the most.
As always I have done plenty of research and found two amazing ways that you can use to increase the level of emotional attraction your ex-boyfriend feels towards you which are:-
Increased investments
Deeper conversations
Let's start off by talking about increased investments.
Increased Investment
Getting your ex-boyfriend to make a series of small scale investments in you is a good way to increase the level of attraction he is going to feel towards you, and the more attracted he is, the happier he is going to be making a commitment to your relationship.
The sort of investments you might get him to make include:-
Getting him to answer your texts
Giving you a recommendation for a purchase
Helping you to fix something that's broken
Buying you flowers or a gift
Taking you on a date or a trip
You will notice that some of those are more serious than others, this is on purpose. To get your ex-boyfriend to commit, you want to start with the easy ones like answering texts and slowly build up to a big investment like a date or a trip.
A fantastic way to get him to make small investments is to ensure each one is fun and engaging for him.
Now I am going to share with you a clever trick I leant…..
Have you ever played a computer game?
Don't you think they are so addictive?
Wouldn't it be amazing if you could get your ex to feel that way about investing in you?
You are dying to know what this trick is aren't you?
What you can do to get your ex-boyfriend addicted to making these small investments into your relationship is use something called Gamification.
This is a fancy geek word meaning that you give your ex-boyfriend tiny rewards for his investments along the way towards commitment (as long as the reward isn't sex).
I have to admit that I can spend hours playing computer games by myself so when I discovered that there was a way to recreate that addictive feeling I was blown away and knew I had to use it in Ex-Boyfriend Recovery!
To get you started with getting your first little investment from your ex-boyfriend, I am going to show you a new type of text that you can use in the early stages of texting.
This text is going to make him feel like investing time in you is as much fun as playing on his computer because I have applied the principles of gamification!
I call this "The Three Guesses Text", because you are going to give your ex three guesses as to why you are texting him.
You see what the text does is combine the following cool elements that are going to make your ex-boyfriend to reply.
It's playful without being overly flirtatious
It tells your ex-boyfriend that he is going to enjoy texting you
It turns texting into a fun game where he could win or lose something something…. Your approval!
He makes three separate little investments in answering your one text message
You can say he has impressed you, that compliment is his reward.
How this text differs from the "Guess what" texts I have in the program already is that they are a way of getting your ex-boyfriends initial attention when you come out of no-contact, whereas The Three Guesses Text is designed to increase his attraction towards you and is better suited for when you have been out of no-contact for couple of weeks or more.
Deeper conversations
Recently I discovered that when you are having a conversation with your ex-boyfriend you can deepen the level of attraction he feels for you just by slowly shifting how you speak to him during the conversation. Isn't that incredible?!
The second technique that I am exclusively about to share with you is something you can use in both your text messages and your phone calls to your ex-boyfriend and it will gradually increase your ex-boyfriends attraction for you and this is what is going to make him want to commit to a relationship.
What I have learned is that there are four separate levels of conversation…
The interesting thing about this is, that the level of conversation we have is determined by how well we know and like someone.
Confused?
Here is what I mean..
Small talk is something we can talk to anyone about, it can be a stranger in a shop or on a bus.
Swapping facts is the sort of thing we talk about with people we are loosely acquainted with and is the sort of conversation you might have on a first date
Discussing opinions tends to be something you talk about with people you know well such as friends or colleagues.
Lastly, sharing feelings in a conversation is generally reserved for family members and romantic relationships.
Why is this useful information???
Well by starting off with small talk and working your way through each of the levels towards discussing feelings, your ex-boyfriend will automatically feel closer to you… and what does closeness mean? That's right…. ATTRACTION!
Using this technique to make him feel closer to you is going to make him feel like he is already your boyfriend again and want to explicitly commit to the relationship.
Here's an example of how you might shift a conversation through each of the levels.