I have spent the last few days re-reading my page on getting an ex boyfriend back if you cheated on him and I have a bit of a confession…
I don't think I did a very good job on it.
While there is some insight on women cheating on that particular page the truth is that it isn't going to help too many women out in the long run if they want their boyfriends back. You see, I am used to giving away a lot of helpful information and I feel I dropped the ball on that page.
Well, that is a mistake that I am willing to correct here.
If you cheated on your boyfriend and you want him back then I am here to tell you that you came to the right place.
Of course, I do want to warn you that I am not going to pull any punches which probably means that I may offend some of you but that's ok. In my opinion, some of you need to be offended before you can take the necessary steps to improving your life.
What I (A Man) Considers To Be "Cheating"

I don't think its a stretch to say that if you asked everyone what they considered to be one of the greatest fears in relationships, being cheated on would be on that list. However, as I have interacted with more and more women through Ex Boyfriend Recovery I have began to notice an alarming trend.
Not everyone defines "cheating" the same way. In other words, what some women think of as cheating other women do not.
Well, how about I add an interesting wrinkle into the fray here?
I am going to tell you what I consider to be cheating because I feel pretty much every normal male on this planet is going to agree with me when it comes to this.
My Opinion On "Not All Affairs Are Created Equally."
A few months ago I was reading an article by a woman who was trying to make a case that not all forms of cheating are equal.
Now, the article itself was very well written and made a lot of good points that I agreed with. However, I did happen to find a flaw in this woman's logic. One of the coolest or cruelest (depending on how you look at it) things about the internet is that it gives individuals the ability to express their personal views.
Well, my personal view on cheating is that no matter how small the cheating is it is still going to hurt you on a deep level.
The woman argued that if you were to cheat by french kissing someone else it wouldn't be anywhere near as bad as actually cheating by sleeping with someone.
From a logical point of view I would have to agree with her.
Cheating with sex is way worse than cheating by french kissing someone.
However, (and this is some incredible insight into men I am about to give you here) when I put myself in the position of a man who has been cheated on by french kissing and by sex I have pretty much the same feeling about it. In other words, in my mind the two are equal.
Logically I know that one is way worse than the other one. Nevertheless, when I put myself in the actual situation I have a much different view. You see, in my mind they are equal and I wouldn't stand for either of them (but more on that later.)
For now I would like to tackle the next big debate when it comes to cheating, emotional cheating.
My Opinion On Emotional Cheating
I am going to do something that is really rare for me.
I'm going to let you into my personal life for a split second by showing you one of my greatest fears when it comes to relationships.
You see, everyone looks at me like I am supposed to have all the answers and a lot of the times I do. My status here at Ex Boyfriend Recovery has elevated me to a level where I am considered an "expert" at relationships and I am not going to lie, its hard not to let it get to your head sometimes.
(Hey, no one is perfect.)
Nevertheless, ever since I have achieved this status I have noticed an interesting trend about myself.
You see, I treat my own relationship with more care than you can imagine. My brain is constantly working and thinking about how I can be the best. It's quite simple really, I have this endless desire to keep improving myself for the person that I love. I want to be so good at everything in a relationship that no one can even compare.
Most women are used to a certain standard when they date men. Well, what I am trying to achieve is something that blows the standard right out of the water. Something so powerful that it makes other people in relationships jealous.
Would you like to know why I consistently try to achieve perfection like this?
It's because I have seen way too much as a result of this site. I have seen way too many women break up with men for stupid reasons. I have seen way too many men break up with women for dumb reasons as well. I have seen women cheat on men for not being there emotionally. Heck, I have seen women cheat on men "just because."
What I am trying to get at here is that I have seen way too much.
My Greatest Fear
I have this subconscious fear that if I am not there emotionally for someone I love in their time of need they can turn to someone else for something I can't provide them emotionally. Like I said, I have seen way too much as a result of this site so let me tell you how this typically goes.
If a woman finds another man to provide her with emotional support that her boyfriend can't provide then pretty soon that woman is relying on this other man for emotional support. That emotional support leads to her opening up to this new man in ways she didn't with her boyfriend.
Next thing you know that emotional connection could lead to a physical connection.
Emotional cheating while its technically not cheating in the "physical sense" it is certainly a precursor to physical cheating.
In other words, emotional cheating is a very dangerous game.
Types Of Cheating
(Learn the exact steps to getting your ex boyfriend back here.)
I am sure this is going to be an interesting section because you are going to get my views (the voice of the common man) on what I consider to be cheating. Now, I have thought a lot about how I want to structure this and I have determined that the best way to do this is to start off with the less physical forms of cheating and work our way up.
Holding Hands
Hear me out for a second here.
When you go to Google and type in the keyword "couple" what kind of pictures show up?
You don't know?
Well, let me tell you. A bunch of pictures with couples HOLDING HANDS!
Believe it or not but everyone associates holding hands to someone who is in a relationship.
Still not getting through to you?
Hmm…
Ok, imagine for a second that you are dating me. Lets just say that we started dating 2 months ago and everything has been incredible (which is a given because we are talking about me here.) However, one day you are walking down the road and you spot me holding hands with another girl…
What is the first thought that is going to go through your mind in that situation?
"He's cheating on me…"
And you would be right… I would be (not really but this is a fake example.)
Engaging In Sexual Talk (That's Not A Joke) With A Member Of The Opposite Sex
How is this ever a good idea?
Seriously?
If there is one side of yourself that you absolutely positively have to reserve for your significant other it is this one.
Again, I feel the need to use an example here to illustrate my point.
You and I have been dating for two months. Everything has been great between us, blah, blah, blah.
Well, one day I leave my phone out and you decide to breach my privacy by looking through it. While you are sorting through all the text messages I have sent to people over the past week you notice that I have sent some racy photos to another girl. You also notice that I have been talking to this girl in a very sexual manner.
How do you feel about that?
Personally speaking, if someone I was dating did this I would consider it cheating.
I mean, if a girl is talking about what she wants to do sexually to a guy when she gets him alone… that is a major problem.
Kissing
I can live with a friendly kiss on the cheek. I mean, that is practically how people greet each other in Europe so I won't start World War 3 over that. However, I am more than happy to start WW3 over a kiss on the lips. I don't know, but any kiss on the lips is pretty much unacceptable to me.
I went on a date with a girl once that told me that she greeted most of her guy friends with a kiss on the lips…
I basically heard that and ran for the hills.
I couldn't ever date someone like that, I don't care how perfect she is.
(I don't have to mention french kissing here do I?)
Anything Sexual
I am going to make this so easy for you.
1st base = Cheating
2nd base = Cheating
3rd base= Cheating
Sex = Cheating
The Top Three Reasons For Cheating
(If you would like a step by step guide to winning your ex boyfriend back please click here.)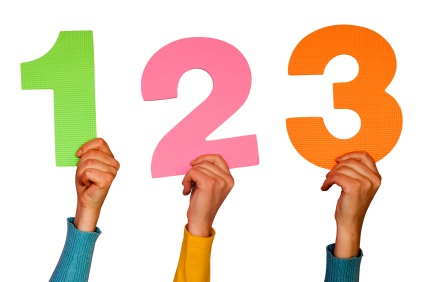 One of the biggest benefits of owning and operating a site that helps women get their love lives back on track is the fact that I have access to a lot of real time information that a lot of the other "experts" out there don't have. For example, when I was thinking of what I would write for this page I ended up pulling up my first attempt at writing this page and going through all of the comments to see what women were actually listing as the reasons for cheating.
After spending about an hour doing that I was able to learn that the reasons for why most women cheat can be divided up into three different categories.
Drinking Too Much.
Emotional Reasons.
Revenge.
As I am sure you have probably already realized I am now going to dissect each of these "categories" and give you my honest opinion on them.
Drinking Too Much

This was pretty shocking to me. Drinking too much was BY FAR the most cited reason for a woman cheating on her boyfriend.
Let me set the stage here for a moment so you can know exactly what I mean by "drinking too much." This is all hypothetical of course so don't take offense if I use you and your ex as an example here.
Lets pretend that while you and your ex boyfriend were dating you decided to go to a party with your girl friends. Now, your boyfriend is a pretty secure guy so he has no problem with you going to this party at all. However, while you are at the party you have a little too much to drink and you start dancing with one of your "guy friends." Well, one thing leads to another and the next thing you know you are kissing him.
With that kiss you have just entered into the realm of cheating (a very dangerous place.)
Of course, when the time comes to fess up to your boyfriend you blame your intoxicated state.
I can't tell you how often I have heard this exact story.
The Problem With Drinking Too Much
Here is my issue. I lose a little respect for women who use this as their excuse for cheating.
Why?
While I will admit that I have never been so drunk that I couldn't remember my name or blacked out. I can tell you that I have been drunk before and even in that moment I still knew exactly what I was doing. Sure, an argument can be made that someone who gets so drunk that they black out and forget the night (hangover style) can cheat because they can't stop themselves but you know what, I think that's absolutely pathetic and I am going to tell you why.
(Remember, I am not holding anything back.)
If you drink so much that you are forgetting the previous night then you have a major problem. Think of it this way, do you know where you hear those type of stories?
Alcoholics Anonymous…
Cheating on your boyfriend is the least of your worries if you are drinking this much. Heck, forget about him for a moment. First things first, you are going to need to learn to take care of yourself first before you can even attempt to get him back and getting so drunk that you forget the previous night is not the definition of taking care of yourself.
Why I Think So Many Women Use Drinking As An Excuse
You are ashamed of what you did…
I think it's as simple as that. So, rather than standing up and taking responsibility for what you did you decide to blame it on the alcohol.
You know what, the truth is that the alcohol is Innocent and you are guilty.
Own up to it.
Emotional Reasons

I am going to say something that may be a little controversial. Some of you may agree with what I say while others may disagree. Nevertheless, I am the one who runs this site and since you came here for my insight you are just going to have to put up with my views.
I believe that men and women are only slightly different when it comes to the physical and emotional aspects of a relationship.
"Wait, what do you mean "only slightly?""
It's quite simple really.
If you look at relationships from a birds eye view you can pretty much narrow them down to, two primal needs.
Physical Needs
Emotional Needs
Obviously, a relationship requires both of these needs to be fulfilled to thrive. However, the thing I have always found interesting when it comes to the differences between men and women is the fact that the general spread of those needs is different among the genders.
For example, men tend to place a slightly higher emphasis on the physical needs of a relationship as opposed to the emotional needs. Women are different as they have a higher emphasis on the emotional needs as opposed to the physical ones.
I like to call this phenomenon the 60/40 spread.
The 60/40 Spread
Lets say that we are looking at physical and emotional needs on a percentage basis.
We obviously know that a relationship needs both of these needs to be met in order to survive. Well, as I said above, men and women often place different emphasis' on these needs.
Men for example, will probably place a 60% emphasis on physical needs and a 40% emphasis on emotional needs.
Women on the other hand, will probably place a 60% emphasis on the emotional needs and a 40% emphasis on the physical needs.
Of course, if you want some really interesting insight into this phenomenon make sure you clean out your ears for this next part.
Throughout my life I have noticed a very interesting trend when it comes to the 60/40 rule.
Oftentimes you will see that the percentages with the bigger emphasis' on men and women tend to be directly connected. For example, if you were dating a guy who had trouble expressing himself then it is probably likely that your emotional needs aren't going to be met (since I am assuming you are a woman.)
Well, you might notice that as you begin to meet his physical needs (since he is a man) that he begins to open up emotionally. Thus, your emotional needs start to be fulfilled.
Believe it or not but many men have discovered this phenomenon and use it to their advantage to make sure their emphasized percentage gets met by you. For example, a man may learn that only time that you open up physically is when he meets your emotional needs. So, any time he wants to have his needs met physically he will provide you with what you are looking for emotionally so you can provide him with what he is looking for physically.
Lets talk a little bit about what happens when your emotional needs aren't being met now.
How The 60/40 Spread Correlates To Cheating
You are a woman so we already know that the spread of your needs are as follows,
60% Emotional Needs
40% Physical Needs
What do you think happens when that big 60% percentage of emotional needs doesn't get fulfilled? Well, oftentimes you are going to go elsewhere to look for it.
This is where cheating comes into play.
Lets use you as an example. Lets pretend that you cheated on your ex boyfriend because he wasn't fulfilling you emotionally. Instead of fulfilling your 60% of emotional needs he was only fulfilling 20% of it. Now, you are a good person so you never even thought it was in your character to cheat but when you are in the situation and you are only getting 20% of your needs met you aren't going to be very happy in your relationship.
So, instead of giving up on your relationship you begin to look other places for other men to fulfill your emotional needs. Eventually you find someone, a "guy friend" who has had a crush on you for years. This guy friend of yours ends up fulfilling you emotionally better than your boyfriend does.
What happens next?
As I explained above, oftentimes when your emotional needs get met your physical needs begin to come out. Pretty soon, you can't help but fall for your guy friend since he is doing such a good job of meeting your emotional needs. This is where the cheating comes into play.
The guy friend meets the needs your boyfriend couldn't and eventually gets rewarded with by having his physical needs met.
Revenge

Let me set the stage for you here.
You and your ex boyfriend used to be the perfect couple. All of your friends would talk to you about how jealous they were of what you and your ex had. In other words, everything was right in the world. For the first time in your life you had felt as though you had found "the one."
A few months later everything changed when you discovered that he had cheated on you. Of course, despite his cheating ways you are still in love with him so you couldn't bring yourself to leave the relationship. There is just one problem.
No matter how hard you try you just can't get over the cheating and slowly but surely you start to waver in your own dedication to the relationship.
When you wake up in the morning you are plagued with horrible thoughts like,
"I can't believe he was with someone else in that way…"
Thoughts like these plague you throughout the day and you may even be so bothered that you have nightmares. So, rather than communicating you opt to take the "Kill Bill" approach.
What Is The Kill Bill Approach?
This is my inner nerd coming out but I absolutely love that movie Kill Bill so I couldn't help but use it as a reference since I look at it like the ultimate revenge movie.
Your boyfriend cheated on you. That alone pretty much builds a case that he is a scumbag and absolutely puts you in the right and him in the wrong. You are probably angry and want to make him feel the pain you are feeling. So, what is it that you decide to do?
You decide to go full Kill Bill and get revenge on him by going out and cheating on him.
I suppose the thing that I want to focus on is if you getting revenge on him is justified or not.
Personally, I don't think it is the right thing to do to someone. If I was in your situation and a girl had cheated on me rather than staying in an already unstable relationship and finding a way to make her feel just as bad as I felt by cheating on her I think I would just end things.
Though, I am sure if I was put in a situation like that and you were to ask me if getting revenge was justified I would say that it is.
It is basic human nature to lash out at the things that wrong us.
Need an example?
When I was a kid in grade school there was always this other little kid that would try to pick on me by pushing me. One day he caught me in the wrong mood and as he pushed me I lashed out and pushed him back (knocked him on his butt I might add.)
Do you see what happened here?
It was so upsetting for me that this kid was pushing me/causing physical and emotional harm that I couldn't take it anymore and I wanted to make him hurt just as much as I did.
The same principle applies to revenge cheating.
Though revenge cheating is much more dangerous because you are dealing with the feelings of three people.
You
Your Boyfriend
The Person You Cheated With
How To Get Your Ex Boyfriend Back If You Cheated On Him
(Learn exactly what you have to do to get your ex boyfriend back by clicking the following link.)

I think I have made it pretty clear throughout this page that I really hate cheating. In relationships I have learned that I can put up with a lot. However, cheating is where I draw the line. It's the ultimate "game ender" for me. For example, if you and I were dating and I found out that you cheated on me I would end the relationship immediately.
Why is it that I have this view?
I pride myself on being one of the most faithful human beings alive. I have never cheated on anyone and I never will. So, if I am willing to bring that type of intensity and conviction to a relationship I feel it is only fair that my faithfulness is matched.
Is that too much to ask?
I certainly don't think so.
Now, if you are interested in this page because you cheated on your ex boyfriend then you are probably wondering if someone with my views on cheating would ever take a cheater back.
I am going to be honest with you, it's not very likely. However, I hesitate to say that someone with my views would never take a cheater back.
Why?
Because I have witnessed hundreds of people take cheaters back so I know for a fact that it is very possible.
What I would like to do now is a little role playing scenario.
The Scenario
Lets pretend for a minute that we dated and you cheated on me with one of your "guy friends." While you didn't sleep with him you did end up making out with him at a party (which is without a doubt cheating.) Of course, the next day you felt so horrible about the whole thing that you came clean to me and as expected, I broke up with you on the spot.
What would you have to do to get me back?
That's the scenario I would like to talk about.
Three Things You Have To Do To Get Me Back In That Scenario
Well, the truth is that you have dug yourself quite the hole to climb out of. Allow me to explain some of the thoughts that would be going through my head in this scenario.
"She's a Bi*ch…"
"She's a liar…"
"I wish I never met her…"
I think you get the idea.
(Your not my favorite person at the moment.)
What you are wondering is how the heck you are going to win back my affections. Well, below I have compiled a list of three things that you need to be willing to do if you want to even have a shot of getting me back.
Properly Dealing With Other Men
Giving Me Time To Calm Down
Win Back My Trust
As always I want to give you an in-depth look at each of these things.
How To Properly Deal With Other Men
There are a couple of things here that I want to talk about. First lets talk about how you need to handle that "guy friend" who you cheated with.
Without a doubt the number one mistake that I see cheating women make is that they are still friends with the person who they cheated with.
Why is this a mistake?
I am so glad you asked.
Lets assume that in the scenario we are talking about here you do manage to get me back but you are still friends with "the guy."
How do you think I am going to feel about that?
Any time I see you texting him, talking to him or even mentioning him I am going to be filled with feelings of anger, jealousy and betrayal. Also, I feel like its an extra slap in the face that you didn't care about me enough to end your relationship with this other person who basically brought an end to ours.
Be willing to take a chance to end a friendship with someone who you don't really care about if you want your ex boyfriend back.
The second thing I would like to discuss is how to handle men who hit on you. Again, I am going to have severe trust issues with you since you did cheat on me and somewhere in the deep recesses of my mind I am going to be thinking things like,
"I wonder if she would cheat on me again with someone else?"
No matter how much you reassure me that you won't I probably won't believe you.
So, lets pretend that one of your guy friends sends you a text message telling you that he misses you.
If you are faced with a situation like this you need to be aware of how sensitive I am going to be. So, it might be in your best interest to use this as a response,
Do you realize how rare this is for women to do?
Most women would just not even mention the "I miss you" at all. They would just accept it and not even respond to it.
A response like this can go a long ways for rebuilding that trust.
Give Me Time To Calm Down

One of the most interesting lessons I have learned through my time here at Ex Boyfriend Recovery is that a lot of times getting an ex boyfriend back comes down to timing.
What do I mean by this?
Lets go back to our scenario for a second.
Your first instinct after I broke up with you was to probably do everything in your power to get my back as soon as humanly possible. The issue with that is that right after I broke up with you is when I am going to be at the highest point of emotion (and I am not talking about happy emotions.)
If you are attempting to get me back when I am at that point your chances for success aren't going to be very good.
Think of it like this.
Trying to get an ex boyfriend back in that specific situation at that specific time is like trying to play tennis with a 100lb racquet.
No, the smarter strategy would be to wait and give me time to calm down.
You can do this in a lot of different ways but I have found the most effective way is through the use of the no contact rule.
Win Back My Trust
Lets say that when you and I were dating (in this fake scenario) I completed trusted you.
For example, if you were to rate my trust in you on a scale from 1 to 100 it would have been 100.
Of course, after you cheated on me my trust in you dropped from 100 to 0.
So, the question you are probably wondering is how in the world do you gain someones trust back in this particular case?
The truth is that its a very complicated question to answer. There is a lot that goes in to winning back the trust of someone. Luckily for you, it is something I have written about extensively here.