A few days ago I got an idea…
The Idea: Wouldn't it be cool if someone had created some sort of graphic or article dissecting exactly what "the perfect" Facebook profile looks like when it comes to getting an ex boyfriend back through social media?
So, I decided to look and see if anyone had done anything like that before.
And while I did find some posts on "the perfect" Facebook profile picture I didn't find anything directly relating to exes.
That's when I thought to myself,
"What an opportunity!"
I could be the first person to ever put together something like this directly relating to exes.
And now here we are!
Of course, before I get started I want to make one thing very clear.
This post is only meant to serve as a guide to help you get your ex boyfriend back using Facebook.
Chances are very high that you won't be able to get him back just using this guide. You are most likely going to have to use it in combination with the other guides or books featured on this site.
What We Know To Be True About Facebook And Exes
As you can imagine I have done quite a bit of research on how to utilize Facebook to get an ex back and as a result of that research I have learned some amazing things.
But the one statistic you always will hear me throwing out there is the fact that nearly 9 exes out of 10 have admitted to Facebook stalking their ex girlfriends.
And even though this pains me to admit I am afraid that I have been guilty of this myself.
So, what does that mean?
Well, it means that the odds are in your favor that your ex boyfriend is going to be looking at your Facebook profile from time to time. Now, when I explain this to most women who come to Ex Boyfriend Recovery they immediately freak out and begin fearing this fact.
But that's the wrong way to look at the situation.
Instead of freaking out what you really need to do is look at this like an opportunity.
You know the odds are in your favor that your ex boyfriend will come snooping around your Facebook profile so the best way is to prepare for that.
Now, I can already hear the people in the background doubting my words saying,
"But Chris… what if my ex doesn't look at my profile. What if he unfriends me?"
Ah, I am glad you brought that up.
Let's tackle the fear that he won't look at your profile first.
But What If He Doesn't Look At My Facebook Profile?
Here on Ex Boyfriend Recovery we recommend a little something called "The No Contact Rule."
Now, if you've missed the memo then allow me to educate you.
The no contact rule is based on a simple theory in psychology called "reactance."
Reactance basically states that human beings have certain freedoms and when they feel those freedoms are being threatened they will react in a way to most likely try to re-obtain that freedom.
The no contact rule is a perfect example of this.
Why?
Because with the no contact rule you are depriving your ex of the freedom of talking to you and he is more likely to react in a way to try to get that freedom back.
So, let's do a quick hypothetical situation.
Let's say that the two of us dated in the past and you were using the no contact rule on me.
Knowing what we know about psychological reactance we know that I am probably going to react in a way to get you to talk to me. However, before I react I am probably going to look at your Facebook profile out of the fear that something bad happened to you and that's the reason you are ignoring me.
So, the thinking goes like this,
This fear that something happened to you causes me to check on your Facebook profile and if I see that you are alive and well and that you are ignoring me then it makes me that much more likely to try to illicit a response from you.
But What If He Unfriended Me On Facebook?
I think I have told this story multiple times in articles, podcasts and even videos.
And here I am about to tell it again.
Just because your ex boyfriend unfriended you on Facebook doesn't necessarily mean he won't still try to see what you are up to.
Curiosity Is The Lust Of The Mind – Thomas Hobbes
Sometimes curiosity as to what your ex significant other is up to can be so great that you will actively seek out a mutual friend who can let you see what's going on.
Don't believe it can happen.
Well, that's what one of my wife's best friends did to her ex. You see, she got so curious as to what her ex boyfriend was up to (and since she unfriended him on Facebook) she decided to ask my wife to log on to his Facebook page (since she was still friends with him) so she could spy.
The morale of the story is that just because your ex boyfriend unfriended you on Facebook don't assume that he still wont snoop around.
Instead, prepare like he will snoop around.
But that begs an interesting question.
What's the best way to prepare?
The Strategy Behind A Perfect Facebook Profile
I spent a good week preparing this part of the article since it's arguably the most important.
Seriously…
I wanted to write something that would be life changing for you in how you approach your own Facebook profile and after a lot of planning I think I came up with a perfect way to format this.
You are aware of what an acronym is, right?
Well, Google defines an acronym as,
Well, after much thought I decided that the best way to deconstruct the perfect Facebook profile was to use an acronym.
You see, after researching and using my own personal preferences which tend to align with the average male I have come up with an acronym to describe the "perfect Facebook profile" when it comes to getting an ex back.
What is the acronym?
BASE!
B- Beautiful

A- Active

S- Sexy

E- Evolutionary
Now, obviously I just gave you the key to understanding a perfect Facebook profile so that's all you need to hear about, right?
Eh… not exactly.
I can already hear the screams saying,
Details… WHERE ARE THE DETAILS!
Alright…
Calm down they are coming.
B – Beautiful
Do you remember your high school days?
Hmm… actually now that I think about it I believe that some of you may still be in high school.
If so, then you will probably really connect with what I am about to say.
If not, then you are in the same boat I am in,
A trip down memory lane!
Well, I remember my high school days very well. You see, I graduated from my high school in 2008.
Seriously!
I'm an old man.
Anyways, back then Facebook was just starting to really pick up steam and I remember when I first signed up for it I went on a mad dash adding all the people I could in my high school.
But there was one person who I didn't add.
Let's just call her "The Unicorn."
Every high school has one.
She is a girl that is so beautiful all the men in the school are afraid to talk to her.
Now, why didn't I send her a friend request?
I was scared of being rejected.
Look, back then I was here,
And she was here,
I wasn't prepared to step outside my "ecosystem."
I just remember admiring the unicorn from afar.
Thinking,
"Wow, her profile picture is so beautiful."
Ah.. and then there were the daydreams.
Men are funny that way. We will admire a girl from far away if we think she is out of our league and have all sorts of daydreams about her.
I certainly did about my wife.
Little Known Fact: Did you know that I met my wife on Facebook?
I remember it so vividly because she had this amazing profile picture.
It was the kind of profile picture that drew me in.
That gave me these intense daydreams about her.
What it would be like to hold her in my arms…
To kiss her…
To cuddle in bed with…
To hold hands with…
You get the picture.
I mean, look how stunning this woman is,
(These are photos taken from our wedding found on our photographers website: here)
Here's my point.
A picture is worth a thousand words.
This is especially true when it comes to your Facebook profile picture.
You need a beautiful Facebook profile picture.
A picture so impressive that you can become that "unicorn" I was talking about.
The one that gives me daydreams by simply looking at you.
I want you to have the best Facebook profile picture imaginable and this is going to require you to do something that you are probably going to be scared to do.
Hire a professional!
Now, legally I am not allowed to show you any examples from the people on this website.
But I can show you how much of a difference a professional photographer can make by using myself as a "crash test dummy."
So, if you were to ask me whether or not a woman should hire a professional photographer for her Facebook profile picture a couple of years ago I would have probably given you a bewildered look and screamed,
NOOOO…
But that was an ignorant response from someone who had never had a professional photographer take his picture in his life.
It wasn't until I actually had a professional come and take my picture that I realized how much of a difference they make.
Hmm… this would be easier to just show you.
Ok, here is a picture of me (taken by me) trying to act all cool for the ladies,
Pretty bad, right?
But at the time I took this picture of myself I remember thinking how good it looked.
But that thought was promptly stopped pretty much the second I saw my wedding photos taken by an expensive wedding photographer,
Do you see the difference between the two pictures?
It's not even in the same league.
But this begs an interesting question.
What does your profile picture need to look like when it comes to your ex boyfriend?
What Your "Profile Picture" Needs To Look Like
The name of the game is to make yourself look as beautiful as possible in the most natural way as possible.
Of course, you also have to take into account that the picture you use needs to be "high quality."
In other words, you can't be using low quality pictures taken from your phone.
Don't get me wrong, some phones take excellent pictures and there is certainly a time and place for phone pictures BUT this is your profile picture we are talking about and you want your profile picture to tell a story.
A story of the beautiful ungettable girl!
So, what are some examples of what that looks like?
Hmm…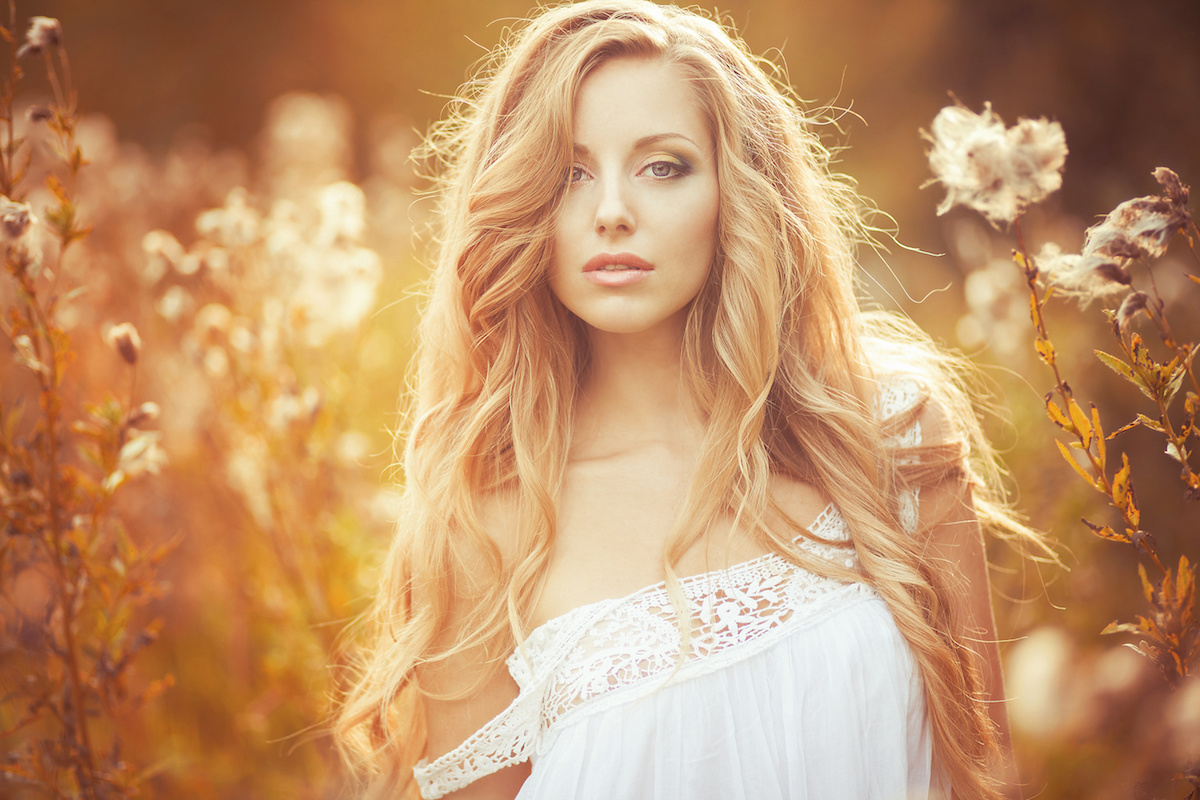 Now, are you seeing a common theme behind these pictures?
How about the fact that these photos were all taken by a professional photographer?
How about the fact that these women all seem ungettable?
They seem like they can have any guy they want.
And it's almost like they are making love to the camera.
They are drop dead gorgeous. So gorgeous in fact that they look like models.
Hell, I am pretty sure if someone with a profile picture like this friend requested me on Facebook I would turn them down because their profile picture looks fake. It looks like it's copy and pasted off of a magazine.
That is what you are going for with a profile picture.
You want something that makes men captivated and in order to accomplish that I am afraid you are going to have to pull out all the stops.
Another thing you will notice all of the pictures above have in common is that they are taken outside. Location seems to matter.
I have seen a lot of cool pictures outside in the woods.
In a bed of flowers…
In the city…
I guess the point I am trying to make here is that your profile picture should never be taken in your room.
Take mine as an example,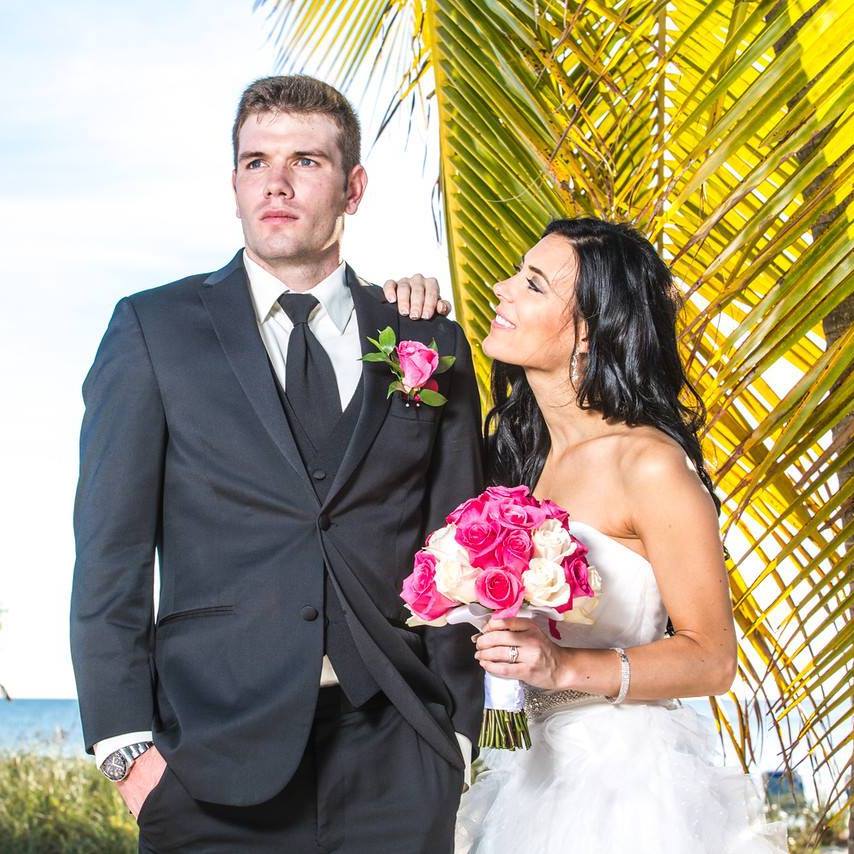 This picture was taken outside on a beach.
And I am pretty sure if it was taken in a small room in my house it wouldn't look half as cool.
Recap Of What To Do:
You need a high quality photo that makes you look beautiful/ungettable
Your photo needs to tell a story.
The story = I can have any man I want
Hire a photographer
Don't be afraid to step outside your comfort zone
Location matters (pictures outside can be awesome)
What A Beautiful Facebook Profile Picture Will Accomplish
So, now that you know what your beautiful Facebook profile picture needs to look like lets turn our attention to what it's supposed to accomplish.
You'll notice a few amazing things begin to happen when you post your new Facebook profile.
Your ex boyfriend may start reaching out to you more
Other men will start giving you a lot more attention
Your ex boyfriend may start to get jealous
Let's take each one of these one by one.
Your Ex Boyfriend May Start Reaching Out To You More
When I was in college I was walking with my buddy after class and we were stopped by a very beautiful girl.
She seemed to know my buddy and the two of them talked for maybe a minute and then went their separate ways.
Of course, wanting the details I asked him a very simple question,
"So, what's the story there?"
He went out of his way to tell me that she had a massive crush on him the year before but he wasn't ever that interested in her because he thought she was a little fat.
But the girl that I just witnessed him talking to was not fat.
She looked exactly how you would want a girl to look.
And I'll never forget what he said to me next,
"I think I may have made a mistake not going after her."
And from that point on he chased her.
You may experience a similar phenomenon.
A new picture…
A new look…
A new light your ex boyfriend has never seen you in may cause him to start chasing you a bit more.
Why?
Because in his mind he is going to be panicking.
He will be thinking,
"Sh*t I made a massive mistake letting her go."
Other Men Will Start Giving You A Lot Of Attention
I can't tell you how many times I recommend to women to post an amazing picture like this only to get a response like this,
I did what you said Chris and I wasn't quite prepared for how many men would actually like my picture or comment about how hot I am.
Now, obviously this is what you want since you do want to create some jealousy within your ex.
In our own independent studies we found that jealousy worked extremely well when it came to getting an ex back.
HOWEVER, it's important to note that women who used jealousy in a very subtle manner (like posting a new picture and getting a ton of attention from guys) had the most success.
And that's exactly what a new profile picture will accomplish.
A – Active
Most men out there have a common thought after a breakup,
"There is no way that she will survive without me."
They expect you to freak out…
Beg…
Cry…
Slam the door…
Or as the newest member of the "Ex Recovery Team" Ashley says,
Turn into a "Rage Tornado."
And it's funny but this is exactly what so many women do. Hell, if I was a betting man I'd say that a lot of you have exhibited this type of behavior to your ex boyfriend already.
I'll never forget my very first breakup.
It didn't end well obviously and after it was all said and done I remember thinking,
She is probably moping around all depressed.
Of course, I went to Facebook to spy on her to see if she was doing that and like I predicted there was nothing.
No posts…
No recent likes…
No cliche inspirational quotes…
She was on lock down.
Depressed…
Upset…
Hurt…
And here's the most fuc*ed up part.
I loved it!
It gave me power. It made me feel like I was in control and that if I really wanted to I could have her eating out of the palm of my hand.
You see, my ex made the mistake that most of you seem to make over and over again.
She went silent on Facebook.
Look, we live in an age where after a breakup there is one place that most exes will go to "check in" on their past loves, Facebook.
I know this is probably like the ten millionth time that I have cited this statistic but did you know that close to 90% of exes have admitted to Facebook creeping after a breakup?
Seriously, 90%!
So, what does this tell us?
Well, it tells us that the likelihood of your ex boyfriend popping by your own Facebook page is very high.
And it gives you an opportunity to control the narrative.
To control what he thinks of how you are handling the breakup.
Look, if you have read any of my other big articles then you would know that I am a huge proponent of the no contact rule. Now, what does that have to do with Facebook?
Well, believe it or not but the no contact rule may actually raise the chances that your ex will spy on your Facebook page.
So, rather than being all mopey and depressed like my ex I say stay active and show that the breakup hasn't beaten you like he expects that it has.
Ok, I Get It But How Do I Show Him I Am Active?
Simple, I want you to post things.
Oh, I get it… You just want me to post anything, right?
Eh, not exactly.
I want you to post very specific things.
You see, I recently stumbled across a fascinating study where men were asked what the top twenty most valued attributes were in a potential marriage partner.
In other words, they were asked what they were attracted to in women that they would want to marry.
Care to guess what those twenty attributes were?
Reliable
Warm
Fair
Intelligent
Knowledgeable
Conscientious
Trusting
Hardworking
Secure
At Ease
Emotionally Stable
Perceptive
Even-Tempered
Energetic
Practical
Curious
Sociable
Creative
Well Organized
Relaxed
Pretty cool, right?
So, here is what I want you to do.
Everything that you post on Facebook needs to hit one of these attributes.
Whether it be a picture…
A quote…
A video…
It doesn't matter. All that matters is that the purpose of what you post needs to embody one of these attributes.
Hmm…
Still not clear enough?
Ok, I will give you a few examples.
Let's pick out five of these attributes and I will give you an example of the perfect thing to post for each of the five.
So, which five should I pick?
Warm
Intelligent
Knowledgeable
Energetic
Creative
Let's start with warm!
An Example Of What To Post That's Warm
The first thing that sprang to mind when I saw this was that I wanted you to post a picture of you being in a warm place. Something where you are shot in the sun.
I know that technically that isn't what warm is supposed to mean but I feel like your ex will think like me on this (since I am a guy.)
Something like this is probably ideal,
If I were to see this picture I would think that this particular girl is the very definition of "warm."
Besides, with this you can also check off the "beautiful" aspect that we were talking about above because make no mistake about it this picture is beautiful.
An Example Of Intelligence
As I am giving you these examples I am just going to be giving you the first image that pops into my mind because my guess is that your ex boyfriend is going to have a very similar image to me.
So, the first image that popped into my mind here was of a beautiful girl studying.
That's what I think of when it comes to intelligence.
So, posting a picture of yourself like this would be ideal,
I also want you to take notice of how crisp and clear these pictures are.
Probably a good idea to hire a professional photographer for these types of pictures as well.
An Example Of Knowledgeable
The first thing that I thought of when it came to this was of you posting something that he didn't know.
My wife is really good at this.
She is always posting interesting tidbits on Facebook.
So, I think I am just going to use one of her posts as an example here,
Links to interesting articles like this are ideal.
The more you post interesting stuff like this the more knowledgeable your ex boyfriend will think you are.
An Example Of Energetic
You out dancing with your friends…
That was the first thing that popped into my mind.
Posting a picture like this,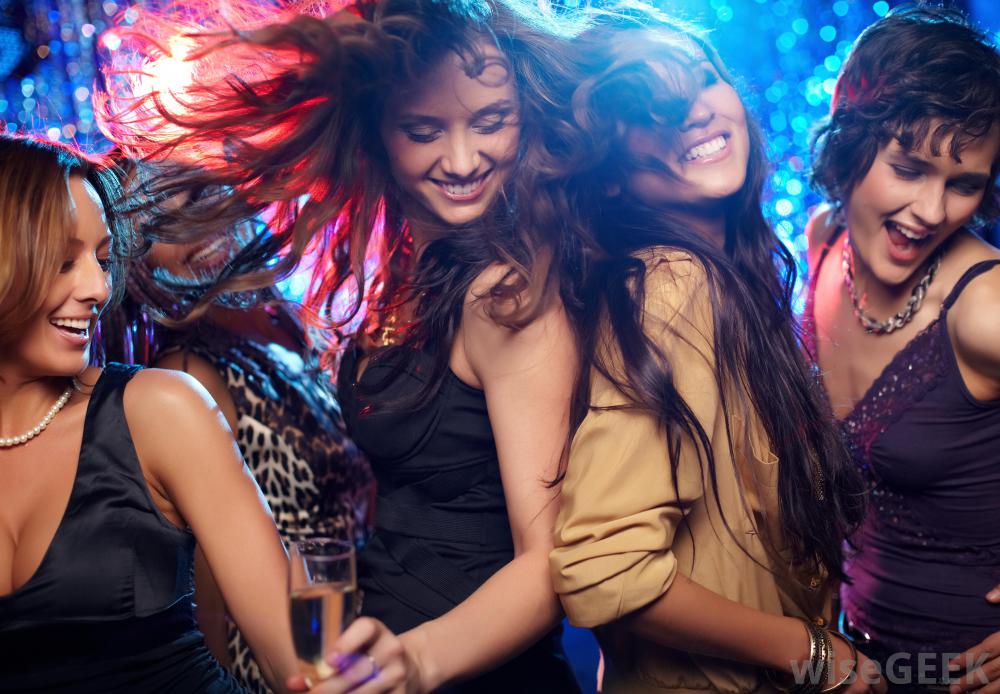 Will not only show that you are energetic but it will also show that you are social and you aren't sitting in your room depressed over the breakup.
An Example Of Creative
Let me ask you a question,
Do you have any talents?
If so, now is probably the time to show them off on Facebook.
Maybe you have a knack for drawing or painting.
Maybe you have a knack for photography.
Now is the time to show your creative side.
Post some amazing painting you did like this on Facebook,
Show off your creativity!
S – Sexy
This is going to sound really weird and I am pretty sure I am going piss a few feminists off.
But I wholeheartedly believe that what I am about to say works.
I want you to post a picture on Facebook that makes your ex boyfriend want to have sex with you.
Whoa… Whoa… Whoa… Isn't there more to relationships than sex?
Absolutely, but oftentimes sex is a HUGE component in rebuilding the attraction that was lost with your breakup.
Imagine this.
You and your ex boyfriend went through a horrible breakup where he wants nothing to do to you.
He calls you mean names…
He says,
"I hate you…"
Yada… yada… yada…
You get the gist.
And then you post this picture on your Facebook,
It takes him a while to see the picture but when he does his attitude completely changes.
He starts talking to you more cordially.
Hell, he even gets bold enough to flirt.
But why?
Well, it's because he saw that picture and thought to himself,
"I want her so bad right now…"
or maybe he thinks,
"Man, she was really good in bed…"
Either way look at the result.
You started off at a point where he was cursing your existence and you ended up at a point where he was flirting with you because he wants to sleep with you.
Now, I can hear you saying,
"That's not the point…. I want him back for me. Not my body."
Are you aware of the idea of Judo?
If not then you are in for a treat.
Judo is a very specific martial art that involves take-downs and high level trips.
The cool thing about Judo is that it's designed in a way that it uses your opponents own force against them.
Here's a quick gif depicting what I mean,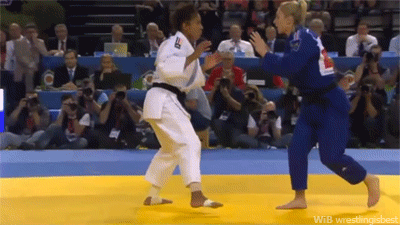 Do you see how the girl in the white gi rushes at the girl in the blue gi?
Oh,
Gi = Karate Outfit
Well, once the girl in white rushes the girl in blue the girl in the blue uses whites force against her and ends up redirecting her to the ground.
This is essentially what I want you to do when you catch your ex boyfriends attention using a sexy photo.
You are going to redirect his attraction into your relationship instead of directly at your body.
In other words, you are going to bait him with a sexy picture to get him hooked.
Once he is hooked he will be that much easier to redirect.
"The whole secret lies in confusing the enemy, so that he cannot fathom our real intent." Sun Tzu, The Art of War
This is mental judo!
And it's what the most attractive women in the world have mastered.
E – Evolutionary
One of the things that I am very big on when it comes to Ex Boyfriend Recovery is personal growth.
Wait… Why are you big on that?
Simple, we have seen incredible results from women who facilitate a lot of personal growth after their breakup.
In other words, women who evolve during their breakups end up having a better shot of getting their exes back.
And Facebook provides you an opportunity to showcase that growth.
One things for sure, if you want to get your ex boyfriend back you can't expect to be the same version of yourself that you were when he broke up with you.
Why?
Well, it's due to the fact that HE BROKE UP WITH THAT VERSION OF YOU!!!
Let's pretend that we could assign an overall rating for someone. This rating would encompass everything you can imagine.
Looks…
Personality…
Humor…
Social Status…
You get the idea.
Hmm… and to make things interesting let's pretend that this rating can be done on a 1 – 10 scale.
Now, lets say that when your ex boyfriend broke up with you, you were only a 6.
Not too bad but not anywhere near what you are capable of.
But let's say that after the breakup you take my advice and evolve as a human being and evolve from a 6 to a 9.
Whats more is you showcase this evolution to your ex boyfriend in an indirect way over Facebook.
Well, all of a sudden he is really starting to regret his decision to break up with you.
That's what we are going for here and the very best Facebook profiles can do just that to their ex boyfriends.
But how?
What exactly are these Facebook profiles doing to showcase this kind of growth?
Great question!
Generally they are doing amazing things and rather than telling you a story about the amazing thing that they did they are showing you via videos and pictures.
I'll tell you what, I am going to give you an example that I use in my book, Ex Boyfriend Recovery PRO.
Of course, in order for this example to make sense we are going to have to operate under a few assumptions.
Assumption #1: You have just gotten into the best shape of your life
Assumption #2: You have just gotten some of the most beautiful looking dresses
Assumption #3: You have started taking up salsa dancing lessons
Assumption #4: You are having an incredible time with your friends
Assumption #5: As a result of being in great shape you just won a tennis tournament
Assumption #6: You just started your own business that's proven to be pretty successful
Now, this is the most important part.
Your ex boyfriend knows you as someone who was always afraid to speak up. Someone who hadn't really accomplished much.
In other words, deep down he is under the assumption that he is better than you.
But he is in for the surprise of a lifetime!
Let's imagine one by one you start posting pictures or videos of yourself accomplishing all of these things.
Let's say you show off the fact that you are in the best shape of your life,
And then you show off your amazing new figure in some amazing new dresses,
Oh, and we can't forget those amazing salsa dancing lessons you have been doing,
And what better way to show off your new salsa dancing skills than to go out with your friends on the town dancing,
Oh, and let's not forget that you just won a tennis tournament!
Of course, don't forget to show off you amazing new business that has just become a success,
😉
Now, can you imagine the look on your exes face when you essentially completely rewire his view of you?
It'll probably be something like this,
Ok, that was his heart but you get what I am going for!