This website, Ex Boyfriend Recovery is flawed…
I spend most of my time on this site helping women find inner peace and teaching them to become an ungettable girl that I sometimes overlook some of the most basic "get your ex back" strategies.
Talking on the phone is one of those strategies and today I intend on remedying this mistake.
This article is going to teach you everything I know about talking to your ex boyfriend on the phone from start to finish.
I will cover how to get your ex on the phone.
What to do when you have him on the phone.
How to keep him interested on the phone.
When to end the conversation.
How to transition from a phone conversation to a face to face meeting.
Pretty cool stuff.
They Told Me I Should Charge You For This Information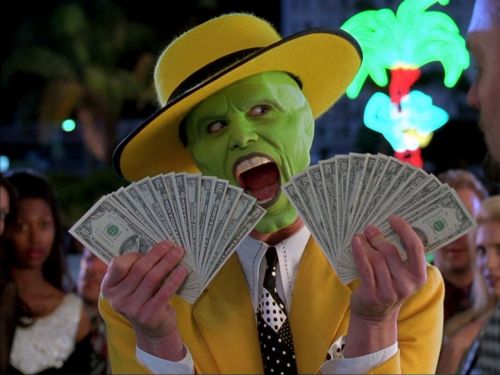 What I am about to cover here isn't just good it's great.
In fact, some of the closest people to me have told me that I should be charging you for this information.
Why?
BECAUSE IT IS THAT GOOD!
In fact, I imagine a lot of the "ex back" experts out there will probably hate me for giving away this information for free because what I am about to teach you with this article is on par with the quality that they force people to pay for.
Now, I don't want you to get confused.
This isn't a step by step guide for getting your ex boyfriend back.
While this whole website may be dedicated to that this guide is just focusing on one piece of the puzzle, talking on the phone.
It is important that you remember that.
The Three Building Blocks Of Getting An Ex Back (Post NC)
When you just generally look at the process of getting an ex boyfriend or husband back you can typically divide the process up into three main parts after the no contact rule.
I like to call these three main parts the three building blocks of getting an ex back.
I created a graphic below to illustrate what these three building blocks are,

(Forgive the beginner looking graphic I am trying my best.)
Alright, so the thing to remember about this graphic is that all of these building blocks occur after the no contact rule.
So, priority number one is always going to be the no contact rule and what to do during it. The building blocks come into play AFTER the no contact rule.
Building Block One = Texting
Building Block Two = Phone Calls
Building Block Three – In Person Encounters
Here is how the building blocks work.
After the no contact rule has been successfully completed you start building attraction with your ex boyfriend by using a specific set of text messages (building block one.) After you have built up enough attraction you transition from text messages to talking on the phone and work on building attraction there (building block two.) Once you feel you have built up enough attraction you can transition from phone calls to an in person encounter or a date and work on building attraction there (building block three.)  Once enough attraction is built in person you and your ex should be close to getting back together.
Do you see how each building block builds upon one another until the ultimate goal of winning an ex back is accomplished?
That is how this process is supposed to work.
Now, this guide is only going to be focusing on building block two, phone calls.
So, that means that if you are wanting the full step by step process of getting an ex boyfriend or husband back then you are going to have to find a guide that merges these three building blocks together.
Remember, this particular page is only focusing on building block two or the phone call portion of the process.
My recommendation is picking up my book,
If you are looking for a way to merge all three building blocks together.
What Does Building Block Two Entail?
In the section above we discussed the three building blocks of getting an ex back after the no contact rule.
If you remember correctly, which I don't know why you wouldn't because we LITERALLY just talked about it, the second building block was all about phone calls.
Well, that means that this guide is going to be focused specifically on building block two or talking on the phone with your ex.
So, what does building block two encompass?
What goes along with it?
Transitioning from a text to a phone call.
The rules of talking on the phone with an ex.
What to say to build attraction on the phone.
When to end the conversation on the phone.
How to transition from a phone call to an in-person encounter.
So, if that sounds like something that would interest you then this is the guide for you.
Lets start first with transitioning from a text message to a phone call,
Transitioning From Texting To A Phone Call With Your Ex
Transitioning from a texting conversation to a phone call isn't as hard as you may initially think.
Of course, the thing to remember is that it's not a great idea to call your ex out of the blue and expect to have an amazing conversation with him. Instead the smarter play is one where you take an existing texting conversation and leverage it to turn it into a phone call.
What do I mean by this?
Lets pretend that you and your ex boyfriend are texting back and forth and the conversations are looking like this,
Not bad right?
What I would like to do now is show you how to turn the conversation above into a full blown phone conversation.
You are going to do this by utilizing something that I like to call "the transition story."
What Is A Transition Story?
Simply put, a transition story is a story that is started over a text message and is so good/interesting/amazing/long that it has to be finished over the phone.
The beauty of a transition story is the fact that its ten times more effective than just calling your ex out of the blue. With a transition story you are going to be keeping things relevant and transitioning from a text to a phone call is going to seem completely natural.
Below is an example of a transition story told through text,
The idea is to create a "set up" that interests your ex boyfriend enough to where he would want to accept a call from you.
Notice how when I said,
"I saw two women fighting over a…"
I completely cut the story off there.
I did this for one reason, to create interest in your ex.
You want him thinking,
"What could these two women be fighting over?"
You can use this as leverage to get your ex to accept a phone call from you.
Lets move on!
…
…
…
Oh, you don't want me to move on?
You want me to tell you the full story?
Alright, here it is,
"I came out of the mall one day and witnessed two women having an argument and then they began to get physical. What are they fighting over? I wondered to myself. Pretty soon the "why" became apparent as a small little man (a midget) tried to break them up. Apparently he was cheating on both of the women with each other and they found out and were fighting over it. That's not the best part though. Both of the women were very attractive. This little guy had some serious game!"
Did you notice how I put part of the story in bold above?
The part that is bold is the part that I put in a text message. That is the part that is supposed to catch your ex boyfriends interest enough to want to talk on the phone with you.
Now, when you do have him on the phone then you complete the rest of the story. You know, the part that isn't bolded.
After the story is complete then you are golden because you have succeeded in getting your boyfriend on the phone and you can take the conversation anywhere you want from there.
Of course, before you go crazy with your newfound tactic here lets set some guidelines for talking on the phone with your ex.
The Rules For Talking On The Phone With Your Ex
I don't want to chain you down with too many rules so I am going to keep this as brief as I can.
Below I have compiled a list of the three major guidelines that you need to follow when you are on the phone with your ex boyfriend.
Do NOT Fight Under Any Circumstances
Stay Away From Your Past Relationship
Always End The Conversation First
I am going to talk briefly about each of these guidelines for a second now.
Guideline #1- No Fighting
Exes have this nasty habit of constantly getting into fights.
Maybe you say something that sets him off or he says something that sets you off and before we know it the two of you are red in the face and screaming at each other over the phone. It is very important that you remain calm because it is ten times easier to get "set off" on the phone when you can hear your exes voice and how he reacts to things on the spot.
Think about this in a very logical manner.
Will getting into a massive argument with your ex over the phone help you get him back?
ABSOLUTELY NOT.
So, don't do it even if every fiber of your being tells you to.
Guideline #2- Stay Away From Your Past Relationship
(Ouch Cordelia… Comment if you understand this reference 😉 .)
Ideally I would like you to have more attraction built before you bring your past relationship up.
Why?
Because men are more accepting of things that make them upset when they have STRONG feelings for someone. For example, if my wife spent $1,000 on something and then the next day broke it if she were to tell me right there and then that she broke it I guarantee you I would not have a good reaction.
Of course, if she waited to tell me until I was in the best mood ever then I probably wouldn't be as upset.
Same principle here.
Wait until you have enough attraction built up before you touch that topic.
Guideline #3- End The Conversations First
I have a very unique way of teaching women to end conversations first on the phone and I am going to teach it to you on this page, just not right this second.
So, I would prefer to save my groundbreaking strategy until then!
😉
How To Build Attraction Over The Phone
What is the first thing that pops into your mind when I say,
"You need to build attraction with your ex boyfriend over the phone?"
Flirting?
Dirty talk?
Phone sex?
The truth is that I am not talking about any of those things when it comes to building attraction on the phone.
Take me for example, I was in a long distance relationship with my wife for close to six months which meant that we had to talk exclusively on the phone and build attraction that way.
Do you think our conversations were limited to dirty talk and phone sex?
No.
Rather we always seemed to have interesting things to talk about.
Our phone conversations would start by talking about our days and then somehow we would wind up discussing tsunamis and what we would do if we ever encountered one.
The point I am trying to get at here is that we always seemed to have something interesting to say and quite honestly it created this bond between the two of us that proved to be unbreakable.
Preparing Interesting Things To Say
Lets run through a quick scenario for a second here.
You and your ex boyfriend are about to talk on the phone and you are super excited about this fact.
There is just one problem…
Once you are on the phone you realize that you don't have anything to talk to him about and you panic.
There are a lot of "uhhhhs" and awkward silences where one person is waiting for the other person to take control of the conversation.
Don't let this happen to you.
Don't go into this conversation unprepared.
Think of it like this.
If you go into talking on the phone with your ex boyfriend without being prepared it's like bringing a knife to a gun fight.
Preparedness is key here.
Here is my recommendation for you,
Before you call your ex boyfriend make sure you have a list of at least 5 interesting things to say while you are on the phone with him.
(Remember, 5 things is the minimum. Personally I would feel more comfortable with 10 things prepared but that's just me.)
So, what constitutes something interesting to say?
Good question!
Interesting Things To Say If You Were Talking On The Phone With Me
We are going to do something with me that you should be doing to your ex.
A background check!
Below I am going to tell you five things about myself and using these five things we are going to come up with an interesting script to use against me if you were hypothetically trying to get me back instead of your boyfriend.
Chris Seiter…
A man's man!
He dresses well…
Talks well…
Makes love well…
Too much?
Ok, i'll get off the ego trip.
What makes Chris Seiter, Chris Seiter?
Well, here are five interesting things that you probably didn't know about me,
I love TV shows like Breaking Bad, Game of Thrones, House of Cards and The Walking Dead.
My favorite sport is Tennis.
I love beaches (Favorites Include: Florida, Hawaii and Key West (technically FL.))
I am fascinated by Entrepreneurship specifically people who make a living selling products over the internet.
I am very family oriented.
So, I just gave you a run down of five topics that I would enjoy discussing if I was on the phone with someone.
Lets pretend that your ex and I did a role reversal and swapped places. In other words, instead of trying to get your ex back you were trying to get me back. Well, using the above knowledge (the 5 things I just told you about myself) what would you talk about on the phone with me?
Most likely you would talk about the five things above, right?
Here is an idea of how that conversation would go,
(We are just going to assume that you used the text-phone call transition and pick things up from there.)
Remember, this is just a sampling of what the conversation should look like.
Me: So, what's up with you?
You: Oh, nothing much… I actually just got done binge watching the latest season of House of Cards! It was so good (1)
Me: ME TOO!!! I loved it so much. Especially that ending. WOW! I am just kind of depressed that we are going to have to wait an entire year for the next season to start.
You: I know, that's kind of the downside of the way Netflix releases the entire season all at once. You can just binge watch an entire season in a day and then you have to wait another year for that to happen.
Me: Yup, so you see any other shows lately?
Now, obviously this conversation could be fleshed out even more but if I actually fleshed it out we would be here all day.
My point is simple,
Do you see the advantage to having these strategic "interesting points" to talk about on the phone?
The real challenge you face is that you are going to have to put together a list like the one I gave you for your ex boyfriend. Now, what was important about the five things I gave you above?
They were all topics I like talking about!
In other words, I find them interesting and as a result I will associate you as an interesting person if you bring them up.
This is where knowing your ex boyfriend really comes in handy.
For example, if he doesn't like TV shows then he isn't going to find chit chat about the new season of House of Cards or Game of Thrones interesting.
Stick to topics that he finds interesting.
Got it?
Why It's So Important To Be Interesting On The Phone
If you really think about it your main goal while talking to your ex on the phone isn't to just to build attraction (though that is a goal.)
No, it's to build up so much attraction that either he asks you out on a date or says yes to you asking him out on a date.
Obviously in a perfect world it would be HIM asking you out but there are cases where you will have to take the bull by the horns and ask him out but more on that later.
The thing you have to remember is that men don't ask uninteresting women out.
I can tell you from personal experience that I have never asked a girl out who I thought was uninteresting. I mean, if you really think about it no man has ever asked a girl out who he thought was uninteresting.
He never sits there and goes,
"Wow, this girl is so uninteresting that I am going to ask her out."
Umm… I am afraid to break it to you but no man in the history of the universe has ever done that.
No, we want a woman of higher value.
I always like to give this example because it illustrates my point perfectly,
Imagine that your ex is talking to two women.
You and another girl.
Looking at you and this other girl from a physical standpoint you are much better looking.
If we were to chart your looks on a 1-10 scale you would be a 9 and she would be a 6.
So, why is it that he finds the other girl (a 6) more attractive than you (a 9?)
Well, it's because on the phone you are a bore and the 6 is fascinating.
Besides, he already dated you and he knows what you are all about.
You have brought nothing new to the table.
This brings up an interesting point.
How do you become interesting to an ex boyfriend when he already knows everything there is to know about you.
Creating A "Newness Factor" On The Phone
You need to throw your ex boyfriend a couple of curve balls on the phone.
Things he hasn't seen before.
You need to deviate from your normal behavior so he has a fresh opinion of you.
There are a couple of major things that you can do that stand out in my mind to accomplish this task.
End conversations prematurely
Give him mixed signals
Now, there are specific ways I want you to accomplish these two things on the phone.
So, lets take a moment to explore exactly how you can do that.
Lets start first with ending the conversation prematurely.
How To End Conversations Prematurely On The Phone
What I am about to teach you about ending conversations prematurely on the phone is truly a game changer.
In fact, I can't even take credit for this little nugget of knowledge.
I have to give credit to my wife for using this on me to build attraction when we were still dating.
I found this little tactic super annoying but it was oddly effective.
Let me set the stage for you a bit here.
When my wife and I started our relationship we were in a long distance relationship.
1,600 miles apart to be exact.
So, our whole relationship hinged on two things.
The ability to send text messages and the ability to make phone calls.
Now, I would never admit this to my wife in person (can't let her get a big head) but she was a master on phone tactics to build interest and attraction. She surpassed even me when it came to this stuff.
I have never seen anything like it.
So, with this section and the next one I am going to give you her entire "phone strategy" that worked so well she landed a guy like me.
I actually won in the end because she is here (imagine me raising my hand super high) and I am down here (imagine me lowering my hand super low.)
Again, don't tell her I said that.
End The Conversation At The High Point
There was actually one time before my wife and I got married that we were having a conversation on the phone that was absolutely amazing.
I mean this conversation had it all.
It was interesting…
Exciting…
Supercharged with emotion…
Right as it was getting to the good part her phone suddenly "shuts off" and I don't hear from her for an hour.
It drove me absolutely insane.
Was I angry? Yep.
Was I disappointed? Yep
DID I WANT MORE?
More than anything I wanted to get back on that conversation.
It turned me into a madman.
I must have called her 8-10 times trying to get a hold of her and each time there was no answer.
It didn't make sense…
How could her phone go out right when it was getting to the good part of the conversation?
Now, to this day she will claim that her phone was really bad and she needed an "upgrade" but when this happens to you literally 20 times you start to wonder.
Even if her phone was bad it was an ingenious tactic because she left me always wanting more.
She put me right in the role as the "chaser."
And hey, it worked out for her.
We got married,
So, why did her tactic of leaving the conversation work so well?
Simple, it always left me wanting more.
It was something I haven't ever experienced before and on some level it fascinated me and made me want to work until I was the most important thing to her.
So, the lesson I want you to take from this is the fact that it's not just about leaving the conversation early.
It's about leaving the conversation at the right time.
Look at the graph below,
Notice how the graph goes from low to high and then from high to low.
This graph is meant to represent a phone conversation.
Ever single good phone conversation I have had in my life follows this trajectory.
The conversation starts out kind of slow with both parties feeling each other out and then with enough attraction or interest being built the conversation picks up. Eventually the conversation gets to the high point. This is equivalent to the point of the conversation where you stop and think to yourself,
"Wow, this is actually a lot of fun."
Of course, if you stay on the phone with someone too long then you will wear out your welcome.
The conversation starts to dip as you run out of ideas on what to talk about or you simply just get tired of talking. Hey, we are all human after all.
This part of the conversation is represented in the dip after the high pint in the graph above.
So, when is an ideal time to cut the conversation off?
Right at the high point or for our visual learners out there, here,
This is exactly where my wife used to kill our conversations and let me tell you it was the most effective tactic ever.
I would constantly be chasing her and subconsciously I would think in the back of my head,
"Wow, she is a really powerful woman. She's hard to pin down."
Remember, men like women they can't have or women they have to chase and work for.
(That's what the tactic above accomplishes.)
Lets move on to transitioning from the phone to an in person encounter.
How To Get A Real Life Date From The Phone
It's funny, the very first article I ever wrote for this site was a 10,000 word guide to getting your ex boyfriend back.
While a lot of ideas in that guide are still very relevant there are some that are a bit outdated (as much as I hate to admit it.)
For example, that guide is predicated around the idea that if you build up enough attraction through text messages (building block one) you are supposed to call your ex boyfriend and ask for a date on the spot.
It's been close to three years since that guide has come out and I must admit that, that is not the best way to approach getting a date with your ex.
Instead, the smartest thing you can do to get a date with your ex boyfriend is to build attraction through texting AND phone calls and once you feel you have hit a point where he won't say no that is when you pull out the date card.
Of course, that is only a last resort.
In a perfect world you will have built up enough attraction to where your ex would ask you out on a date on his own accord without you having to take charge and make a date.
So, that means that your chances of success for a date are completely reliant on how well you build attraction not just in text messages but on the phone as well.
What To Look For In Your Ex Boyfriend If You Have To Ask For A Date
Before I get into the meat of this section I feel compelled to mention that if your ex boyfriend asks you out say yes.
It's as simple as that.
You will have accomplished your goal and you can move on to the "in person" portion of this process.
What I would like to talk about now is what to do if your ex boyfriend has not asked you out on a date yet.
First though, lets talk about a woman's attitude about asking a man out.
This Is No Place For Your Wounded Pride
I see this a lot with the no contact rule.
A woman will come to this site, read about my no contact strategies, implement them and then when her ex doesn't contact her during the no contact period she freaks out and promises not to break down and contact him first.
In other words, her pride takes over and she refuses to keep it in check.
This is not a place for your wounded pride.
We are dealing with the art of making another human being fall for you again and sometimes things aren't going to go exactly as planned so if you get hung up on this idea of,
"He has to contact me first…"
Then I have some really bad news for you.
You aren't going to have a lot of success.
Sometimes you have to go out of your way and contact your ex for a date.
Sometimes he is too scared to do it himself so you have to tell him its ok with your actions by asking him out.
Now, if you are sitting there saying,
"There is no way that it will ever work out for me if I ask him out on a date first."
While it is definitely not an ideal situation it definitely doesn't mean things won't work out for you.
Look, before we were even dating my wife was the one that asked ME out on a date first…
AND I MARRIED HER!
So, swallow your pride and maybe you will get a guy to do that to you.
The Signs To Look For
What do we know so far about asking an ex out on a date?
Well, firstly there is the fact that usually the only way an ex will say yes to a proposed date is if enough attraction is built on your part.
But how do you know when enough attraction is built?
Look for these signs,
He responds quickly to your text messages.
There is a 50/50 split on who texts who first.
Your phone conversations consistently last 45+ minutes
You have a minimum of 3 phone conversations that last 45+ minutes
He always seems to be in a good mood to hear from you
He is flirty with you
HE TELLS YOU HE LIKES YOU/LOVES YOU
If your ex boyfriend has the qualities above in his communications with you then you can move on to the phone tactic that I am about to explain below.
How To Set Up A Date On The Phone
Setting up a date with an ex boyfriend is an art.
It's an art that requires subtlety on your part and a bit of brains on his part.
Now, before I move on I do want to mention that 8 times out of 10 if you do build enough attraction your ex boyfriend WILL be the one to set up a date on his own accord. Remember, men are supposed to be the hunters.
Of course, if he is displaying the "signs" I told you about above and still hasn't asked you out then it might be time for you to subtly suggest a meet up and let him do the rest.
But how do you do that?
How do you subtly suggest something like a date to an ex boyfriend?
Good question!
Imagine that you are on the phone with him and around 25 minutes into the phone call you take a step back and think to yourself,
"Wow, this phone call is going really well."
The moment you think that you have a few options you can put into motion.
Option A- Continue the conversation and end at the high point like I taught you above.
Option B- Subtly ask for a date.
If you do decide to opt for option B (which we are for the purposes of this article) then you can only do it when the conversation is going well.
Why?
Because your ex is more likely to say yes to a date when he is having fun in a conversation as opposed to when he isn't.
So, half the battle to getting a yes is timing.
But how do you go about subtly asking him out on a date?
I have always found that the best way to do this is by following the following script,
You: You aren't going to believe what just happened.
Him: What happened?
You: Someone told me that they are closing down Bakers (your favorite restaurant together)
Him: What? NO WAY?
You: Ya, I am so disappointed…
Him: I hope it isn't true…
You: Me too… Maybe we should go there for old times sake before it closes?
Him: I would like that very much.
Now, I realize that this script is very specific and not every couple has a bakers together but this can work with anything.
For example, maybe your favorite movie theater is closing down?
Maybe your favorite Starbucks is moving locations?
Now, the funny trick here is that your favorite place together doesn't really have to be closing down. As long as you get the information from a "friend" you can always blame the friend for being wrong.
So, pick a favorite place the two of you constantly frequented when you were dating and go from there.
Once you plant the date seed he should catch on and take the reigns about asking you out even though technically you made him do it!