Have you ever noticed that when couples become close on a deep level they can almost sense when things aren't right with one another?
Seriously, its like they have this internal radar detector that goes off any time they sense even the slightest of issues. Maybe it's a look that a guy will give a girl or the silence from the girl after an important question from the guy. The most amazing thing about this phenomenon is that nothing really has to be said for the other person to pick up on the fact that something isn't right.
In other words, what I am really trying to get at here is that when things aren't right in a relationship you should be able to sense it if you have a deep enough connection with your partner.
Take animals for example.
After a devastating earthquake or tsunami there always seem to be reports saying that animals started acting strange or sometimes even did things like moving to safer ground. In other words, they can sense that it's coming and adapt to the circumstances.
That is what this page is going to be all about, adapting to your circumstances.
What This Page Is Going To Cover
Many people know me as the "ex boyfriend" guy.
After all, I do run a large site specifically teaching women to get back with their exes. As a result, most of the members here at Ex Boyfriend Recovery care about one thing, learning about their exes. So, it only makes sense that most of the content found on this website revolves around that topic.
Well, this page is going to be a little different than the normal one.
Instead of talking about what to do after the breakup to get your ex boyfriend back I am going to be talking about what you can do before a breakup to prevent it from even happening.
Now, I realize that this may put me at odds with a few of the members of this site since they are probably going to scream,
"WHAT DOES THIS HAVE TO DO WITH MY EX?"
or
"HOW IN THE WORLD IS THIS GOING TO EVEN HELP ME?"
If you are reading these words and warming your voice up to scream more criticism at me I want you to take a deep breath because I assure you that the insight that I am about to dish out here will help you to better understand your ex boyfriend (if you are broken up currently) and can even help you keep him if you do manage to get him back.
Below I have compiled a list of the things that this page is going to cover,
Understanding There Is No Exact Science.
Is The Relationship Worth Fighting For?
Breakup "Trouble Signs" To Watch Out For.
The Importance Of Communication.
Decoding What Your Boyfriend Really Means When He Communicates.
Prevention Methods
What To Do If You Fail At Preventing A Breakup
Are you ready for an insightful look at how men think in relationships?
Yes?
Well, lets get started!
This Isn't An Exact Science
Sustaining a successful relationship with another human being can be one of the most challenging tasks for anyone walking this planet.
No matter what you will eventually be faced with challenges like,
Emotional outbursts
Fear of loss.
Other people trying to sabotage your relationship.
How your partner handles attention from other people.
How you handle attention from other people.
How serious the relationship is.
Life goals?
When you fight do you fight fair?
My point is really simple.
When it comes to relationships there are a lot of factors that you have to take into account. It takes two very special people to overcome all the obstacles thrown in their path and the reason you are on this site is that you believe that you and your boyfriend or ex boyfriend are these two special people.
However, I don't want you to let your emotions completely blind you from the truth of your situation.
Relationships are a two way street.
In other words, it takes the effort of both you and your boyfriend to make this thing work. For example, lets say that you and your man are trying to pull a heavy object up a very steep hill. You can't pull the object up by yourself and he can't pull the object up by himself. Rather it is going to take both of you putting your maximum effort in to lug this thing up the hill.
Do you know what this object is?
If you guessed that it's your relationship then you would be right.
I already know for a fact that you want things to work out but I can't guarantee that your boyfriend does. All I can guarantee is that I can give you the opportunity to understand him better and raise your chances of making him carry his weight in the relationship.
Managing Your Expectations
I have began noticing a trend on Ex Boyfriend Recovery that I think can be a little dangerous.
A woman usually comes to this website to learn more about why her ex is acting a certain way. Since this website has a lot of in-depth information on the male mind a lot of women start getting confident in how to approach their situation going forward.
Now, I am not saying that this is a bad thing at all. In fact, I absolutely love it when women derive confidence from the words that I have written. What I will say is a bad thing is when women set unrealistic expectations for themselves. For example, lets say you land on my website and you start reading the information I have put out there.
All of a sudden you start to see the light at the end of the tunnel and you believe with all your heart that you are going to get your ex boyfriend back.
This is an unrealistic expectation because no one can guarantee that you are going to get your ex boyfriend back.
You don't want to hear that though do you?
You don't want to hear that you may never be able to prevent a breakup when you know its coming or that you may never get your ex back. I am sure those thoughts creep in to your mind every once in a while but every time they do you probably push them away.
Instead of facing the truth, that you may fail at keeping your man, you decide to take the opposite approach and lie to yourself by constantly reciting,
"I am 100% guaranteed to succeed if I follow this method."
This is an issue because essentially what you have done here is run away from your ultimate fear, failure.
Why is this such an issue?
Have you ever noticed how people who set unrealistic expectations for themselves are devastated emotionally when those unrealistic expectations aren't met?
Lets use an example to illustrate this point.
You and your boyfriend have been dating for over a year and you can sense that a breakup is coming. You become so desperate to stop the breakup that you go to the internet in search of advice. Luckily, you land on this page and begin to use my game plan for preventing a breakup. The game plan starts working and you begin to get confidence. Pretty soon you believe with all your heart that the breakup is going to be prevented. Weeks go by and you hold strong to your belief that you are going to keep your relationship together.
In fact, this belief is so strong that you push any type of negative thoughts out of your head. You don't allow yourself to believe that failure is an option.
A day later your boyfriend breaks up with you and you are absolutely devastated. You are devastated because your expectations were unrealistic.
I mean, failure is not an option? I am sorry but the world doesn't work that way.
So, what is the smarter way to approach this situation?
If I were faced with the same situation in my life here is how I would approach it…
Whatever Doesn't Kill You Makes You Stronger
It all boils down to the fear of loss in my mind.
You are here reading this page because you are afraid of losing your boyfriend. If I was you I would take the opposite approach. Rather than running away from that possibility I want you to embrace it.
All day long I see people running away from their problems. Very rarely do I ever see anyone who stops running and stands up to their problems but when I do it is certainly a sight to behold.
Look, here is the truth.
You are a woman and I am a man. I am willing to bet my life that I know men better than you do because I am one. I know what attracts men and I know what makes us stick around. Sure, there will always be those jerks that the general rules won't apply to but generally speaking men are attracted to women who they think are better than them.
Now, I have a question for you.
What do you think is more attractive to men,
A woman who is constantly scared of losing a man?
or
A woman who is independent enough to realize that she doesn't need a man to be complete?
In the long run a woman who realizes her value and understands that she can go on living without the admiration of men is going to be more attractive to men.
I understand that you are frightened of losing your boyfriend and make no mistake about it, it's a very frightening prospect. But lets play devils advocate here for a bit. Lets say that the worse case scenario occurs and you aren't able to prevent the breakup you know is coming.
It's not like the world has ended.
Sure, it may feel like it has but in reality the sun is still going to rise and set the next day. You are still going to wake up with ten fingers and ten toes (I hope.)
My point is simple, it is very possible for you to survive without your significant other if they decide to leave and if you face the fear of loss you can prepare yourself emotionally for the possibility of things not going your way.
So, rather than running away from the possibility of a breakup I want you to think about it and accept that it could happen. Instead of thinking,
"I have to keep him."
I want you to think,
"I can live without him if he breaks my heart."
Now, I do want to point out that in no way am I saying that you should break up with him before he breaks up with you (if that even happens.) Remember, the main goal of this entire page is to give you the tools you need to prevent a breakup from happening. All I am saying is that I want you to prepare yourself for the possibility that a breakup could happen and even if you do everything right you still may not be able to prevent it.
If you understand this truth it is going to make this entire process a lot easier because you won't be running scared all the time.
Is Your Relationship Worth Fighting For?
If I were to ask you,
"Do you think your relationship is worth fighting for?"
I am sure that you are going to be pretty adamant that it is.
Here's the thing though, you aren't really an unbiased party. You look at your boyfriend or ex boyfriend and see the man of your dreams. I am sure when you are alone and get to daydreaming you picture what it would be like to marry him, what your kids would look like, how happy you would feel during the honeymoon.
My point is simple, right now you are blinded by love.
Don't get my wrong, there is no better feeling than being completely in love with someone. However, the downside of being in love is that you can't really think straight sometimes which means you can't always see the truth of the situation.
Let me give you an example.
I am sure you have had at least one friend in your life that gets involved with a guy that treats her horribly. He stands her up, constantly flirts with other women, promises her things and then never delivers. To make matters worse this guy looks like a slime ball and every time you see them together you wonder to yourself,
"What does she see in him?"
Shes in love… she doesn't see the entire situation in an unbiased manner.
Here is the scary part.
YOU could be that friend.
I wrote this section to help you understand if saving a relationship with your boyfriend is really the best thing for you in the long run. Let me explain myself a little bit better.
Take A Look At The Long Run
I don't care about your boyfriend, husband, ex boyfriend or ex husband.
That's the truth.
My priority is YOU. The reason I am putting so much effort into this site is that I truly want to help you and sometimes that means I have to protect you from the relationship you are currently in. By now I hope you realize that I am all about serious relationships.
On and off relationships aren't attractive to me.
Sure, I understand that everyone has their hiccups here and there and sometimes people need my help to get back on track but the only reason I give people my help is that I really want them to have a long and happy relationship with their significant other.
So, lets focus on you for a moment.
I think the smartest thing you can do is see if you and your boyfriend can make it in the long run. I know what I am about to say is crazy but this is the kind of craziness that is going to tell you if he is worth fighting for or if he is worth dropping.
Is this possible for you in the future?
Can you see yourself growing old with your boyfriend?
Getting married?
Having kids?
Growing old together?
Dying together?
Does he see you in the same light?
If you can't answer yes to every single one of those questions then I am telling you right now that your boyfriend or ex boyfriend isn't going to be worth fighting for.
Human beings only have a finite amount of time on this earth and every day you spend worrying about a boyfriend who doesn't treat you well is a day you are wasting.
This leads me to my next point.
How well does your boyfriend treat you?
Does He Really Treat You Well?
There are a lot of different types of men out there. Some are very sweet and treat you like you should be treated. Others are sweet on the outside but it's all an act when you learn that they aren't so nice on the inside. Oh, and who could forget the jerks who are jerks on the outside and on the inside.
Writing this small section has lead me to an interesting train of thought.
How is a man supposed to treat a woman in a relationship? If I could construct my opinion of how the perfect man should treat a woman what would he be like?
Well, I want to be realistic about this so I think some imperfection needs to be built in because lets be honest, no one is perfect.
If a man is going to make a big promise about the future I think he has to keep it. For example, most men out there will tell a woman exactly what she wants to hear just to get sex. I have heard horror stories of men telling women,
"Oh sure, I want kids with you in the future."
or
"Of course I want to marry you in the future."
If a man is going to say that he has to be able to back it up with his actions (which I will talk about a little bit later.) Big promises like this have to always be backed up. Little promises that aren't as serious I think we can give some leniency on.
Lets talk about flirting now.
Throughout this site I have established that men absolutely love attention. So, it makes sense that they enjoy flirting a little bit. However, flirting can become dangerous because flirting too much can become a precursor to cheating. Smart men understand this and handle flirting a certain way.
Let me give you an example.
Lets say that a guy (who is in love with his girlfriend) has a guys night out with his friends and goes to a bar. At the bar he gets hit on by multiple women. He has a choice at this point. He can either flirt back or accept the compliments that the girls give him with class and not really flirt back.
Which choice do you think is right?
Breakup "Trouble Signs" To Watch Out For
Very rarely have I encountered a situation where a breakup occurred out of nowhere. Sure, it can happen but it is rare.
This leads me to my next point.
As you know, this website specializes in breakups so as you can imagine I have heard just about every story you can possibly think of. I can't tell you how many times I have listened to someone say,
"The breakup just happened out of nowhere. There were no signs or anything…"
Of course, when I ask questions and dig a little deeper I learn that the signs are almost always there the person was just blinded by her feelings. Well, what I am going to do in this section is cover each and every one of the breakup "trouble signs" that can can expect to see before a breakup.
The more signs you see on the list below the higher the likelihood there is that a breakup will occur.
A Sharp Emotional Decline

Do you remember back at the beginning of your relationship how your boyfriend used to respond to every single text message you sent within seconds?
How about when you used to call him and you could talk for hours on the phone?
Oh, and who could forget those amazing dates that you used to go on where he was so talkative that you literally though to yourself,
"He kind of likes hearing the sound of his voice…"
In my opinion, everyone goes through this emotional high at the beginning of a relationship. This high where you are so excited to be around your significant other that you can't just shut up. Of course, as I am sure you have already realized, eventually this emotional high wears off a little bit.
Take a look at the graph below,
Lets pretend that the graph above represents the emotional high that your boyfriend has at the beginning of the relationship. As you can see, the maximum point of the graph is "300." It as this point that he is going to be super talkative in the relationship. In fact, he will probably be so talkative that you won't have to initiate any type of communication with him. He will do all the work for you.
Couples who are in constant decline after
Of course, this emotional high usually doesn't last forever and you should expect a decline in the graph the longer the two of you are together.
For example,

Believe it or not this is actually what a normal graph should look like in a relationship. As you can see, the emotional high at "300" represents the honeymoon period where everything is bliss and neither one of you can do no wrong in the world. Of course, eventually reality kicks in and you realize that you are dating a human being with some flaws. This is why the graph drops to the "255" level.
However, there is one thing I want you to notice with the graph above. Notice how once the graph declines to the "255" level it stays in that range from that point on. In other words, you should always expect a decline after the honeymoon period but there is always going to be a point where it is going to settle in consistently.
Lets take a look at what will happen right before a breakup.

Couples who are in constant emotional decline after the steady "255" mark are at a high risk of breaking up.
Now, I know the graph above may be depressing to look at but I always prefer to look at things with a glass half full mentality. While it may be very bad that your graph is declining the good news is that it is very possible to change the trajectory.
Remember, this page is all about turning that graph around 😉 .
Lets take a look at another breakup sign you need to watch out for.
Fighting Is Becoming More And More Frequent
Lets stick with our graph examples for a bit because they are going to do an incredible job of highlighting my point in this section.
Above I already showed you what a graph for a couple about to break up looks like.

Well, this is the same graph with an arrow pointed at the honeymoon period.
The honeymoon period is always a fun time because you and your significant other don't fight over anything. In fact, the two of you get along so well that it is mind boggling to you why you always hear stories of your friends fighting in relationships.
My point here is simple, during the honeymoon period you aren't going to have many fights.
Lets move on to another graph.

You remember this point of the graph, right?
Well, if you don't then I have two things to say.
Thing 1: You have a horrible memory.
Thing 2: This is the point of the graph that is normal for every couple in the world to settle into after the honeymoon period.
You can expect a normal amount of fights during this point of the graph. I mean, every couple if they are together long enough is going to have a fight here and there over things. However, the one thing I do want to point out is that usually the fights you do have are over important topics.
For example, a couple at this stage of the graph isn't going to have a screaming match over who left the TV on last night.
No, that's a couple who are at this stage of the graph,

I have always found it interesting that couples who reach this point of the graph always seem to have a massive amount of arguments. Not only have I seen it through this site and through my personal group of friends but I have experienced it myself.
I think that when you reach this point of the graph you start caring less and less about the other persons feelings and you become completely selfish.
So, it makes sense that as your emotional capital in the relationship is on a sharp decline every little thing can set you off.
That's the thing about couples who who are higher up on the graph. Couples there are able to take a step back and look at the big picture. They have the ability to set their emotions aside and do whats best for the relationship.
You: I Love You, Him: That's Nice…
I am assuming that you and your boyfriend are in a pretty serious relationship and have already said "I love you" to one another here.
(If the two of you haven't said "I love you" to each other yet then you can skip this section.)
One of the tell tale signs that you are losing your boyfriend is if he consistently says those three little words less and less.
I have actually seen some horror stories through Ex Boyfriend Recovery when it comes to this.
For example, there was one woman who came to this site after saying "I love you" to her boyfriend. Want to know what he said to her after her confession of love?
"I don't love you…"
Now, I imagine that was incredibly hurtful for that particular woman to experience but generally speaking this happens very rarely. Usually what you see happen is that the guy will just stop saying it very slowly. For example, it can be pretty common for couples to end a phone conversation with an "I love you."
So, imagine that you and your boyfriend are talking on the phone and you notice that he is a little distant during the conversation. Of course, you don't want to start an argument so you decide to let it go and just end the conversation. At the end of the conversation you say your customary "I love you." Normally he is one to say "I love you" back but this time he replaces it with a "You too…"
The next conversation you have you notice that instead of saying "I love you" to your "I love you" he says, "That's nice.." instead.
Obviously something is wrong here.
This is very common for someone who is deeply hurt or someone who is losing their feelings.
Keep an eye out for this one.
The Importance Of Communication
Communication is important for any relationship to thrive.
So, it makes sense that one of your biggest weapons to combat a future breakup is communication. Right now I am betting that you and your boyfriend aren't communicating very much. Sure, the two of you may laugh and have good times but underneath all of that both of you are probably pushing the true problems of your relationship away.
For example, you could be avoiding talking to him about that girl you always see him flirting with on Facebook. Maybe the two of you are having financial issues that you don't want to bring up because you are afraid you may lose him if you do.
My point is simple, the longer you let these issues linger the worse they will become. What you don't want to have happen is leave them unresolved for so long that they blow up in your face.
The Proper Way To Use Communication
I want to be clear here.
The kind of communication we are talking about here isn't just the regular day to day stuff. I am talking about communication with issues that affect both you and your boyfriend on a very deep level. The real challenge is figuring out how to navigate such a sensitive issue without,
A) Setting your boyfriend off.
B) Setting yourself off.
So, how do you accomplish this?
In my experience, when your having to deal with a very complicated subject that you know is going to be a tough area to talk about with your significant other you have to be very smart about how you talk about this subject.
For example, lets say that you want to approach your boyfriend about his constant flirting with other girls. You know for a fact that the second you bring this subject up to him it is going to set him off and the two of you could potentially get into a fight.
So, rather than rushing in to the conversation unprepared it would be smart of you to take a deep breath and gather your thoughts. Take some time to plan out what you are going to say. In addition to that, you should also have a plan for every type of reaction he may have.
If he reacts the way you want him to react then have a plan for what to say.
If he reacts in a very negative way then have a plan for what to say.
My point is simple, there shouldn't be a reaction from him that catches you off guard. You need to be prepared for everything.
When the time finally does come for you to talk to him about a tricky subject I have found that the tone of your voice is EXTREMELY important.
For example, lets stick with our "girls flirting" example. If you begin talking to him about this and he senses your anger and frustration through the tone of your voice he is automatically going to assume that you are angry and frustrated. What do you think this is going to do to him?
Well, its probably going to make him angry and frustrated. As a result, the two of you will probably wind up in the middle of an argument and it can all be traced back to the simple tone of your voice.
The better way to deal with the "girls flirting" example is to make sure that when you do approach him about it you have a very soft and caring voice. Yes, you want to voice your concerns but you want to do so in a way that isn't going to cause him to think that you are angry and frustrated with him.
Now, I know some of you may still be a little confused as to why you have to be soft and caring when he is clearly in the wrong with his "flirting."
Trust me there is a method to my madness.
Let me ask you, if you were to approach him with a very angry tone do you think he would be more willing to communicate with you and work through the problem?
Of course not.
Instead, all you will probably do is push him further away.
The better idea is to take the opposite approach because if you are soft and caring with how you talk to him he is definitely going to be more willing to open up and communicate with you and that is really what it's all about.
How To Tell What Your Boyfriend Really Means When He Communicates
I want you to know something.
Your boyfriend really cares about you.
Even if he is on the cusp of breaking up with you he still cares about you (I know that may sound weird but its true.) This site is geared towards women who have gone through some of the roughest breakups in their lives. So, it shouldn't come as a shock to you that a lot of them wonder why their boyfriends say everything that they want to hear right before a breakup.
For example, there was a woman who contacted me via this site who said something like,
"I don't get it. Why is it that one day everything is fine and he is being all sweet and the next day all of a sudden he breaks up with me? I don't get it?"
Like I said above, your boyfriend cares about you. While he may be falling out of love with you he still cares about you and doesn't want to hurt your feelings. This leaves him in a very awkward position. On the one hand, he doesn't want to see you hurt but on the other hand he doesn't really want to date you anymore.
So, what does he do?
Well, in his warped mind he thinks that if he tells you everything you want to hear it might lessen the blow when he decides to break up with you. Oh, and just in case you are wondering men usually don't just wake up one day and decide to break up with you. No, it usually weighs on their mind for weeks before they make a decision.
Anyways, my point is simple, sometimes towards the end of the relationship your boyfriend can say things that he really doesn't mean just to spare your feelings.
This is kind of ironic since this actually kind of makes things worse but men are idiots what can I say.
What I want to do now is give you my ultimate BS detector. In other words, I am going to teach you a way in which you can figure out if your boyfriend really means what he says.
Words And Actions (The BS Detector)
I have given the "actions vs words" speech a lot throughout this site.
Some of you may be annoyed by it's consistency throughout these pages but you know what, the fact that I am constantly peddling the "actions vs words" argument means it must be very important so listen up.
There is nothing that can make a human being more emotional that a relationship can.
What happens to human beings when they get emotional?
They talk a lot.
I guarantee you that your boyfriend has said a lot of things to you. Heck, he probably promised you the world at one point. So, the question on the table right now is how do you know if he is just saying things you want to hear or if he really means them?
Well, that's where the ability to weigh words and actions comes in.
The trap I continually see women fall in to is that they get seduced by words but forget to look at the actions that follow those words.
For example, if your boyfriend tells you that he is going to marry you then without a doubt your heart is going to leap out of your chest. It feels so nice to be wanted by someone on such a deep level. However, the one thing that you have to keep in mind is that just because your boyfriend tells you that he wants to marry you doesn't actually mean it is going to happen.
Men have figured out that words can seduce women. For example, there are some men I know that will literally say anything to get in a girls pants.
Is it despicable? Yes.
Does it work? Absolutely.
Women often fail to see that words mean nothing without the actions that follow them.
Lets go back to our marriage example.
It is entirely ok to celebrate if your boyfriend says he wants to marry you but I want you to keep in mind that those are only words and the actual action of getting married hasn't occurred yet. Save your real celebration for when the actual action occurs.
It just so happens that this is the type of thinking that will help you cut through any BS that your boyfriend says to you. This is the true way to understand what your boyfriend truly means.
LOOK AT HIS ACTIONS NOT HIS WORDS.
Prevention Methods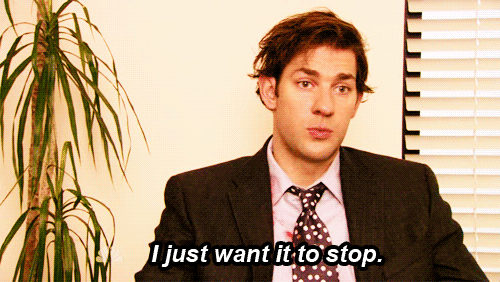 When you came to this page I bet you thought I had a super secret formula for you to prevent a breakup.
(FYI there isn't a secret formula.)
I bet you even went online to look up other ideas on preventing a breakup. The experts out there probably gave you one or two good ideas but the truth is that they aren't going to be 100% honest with you when it comes to preventing a breakup with your boyfriend.
You see, the so called "dating guru's" out there want you to believe that in order to prevent a breakup you just have to do one thing and if you do that one thing then BAM, the breakup is prevented. The truth is that preventing a breakup isn't about doing one thing. It's about doing a lot of little things spread out over time.
Below I have compiled the things that you have to do a good job at to prevent a breakup with your boyfriend from occurring.
Have An Open And Honest Talk
Being open and honest with your boyfriend can be tricky especially when you are scared to death that he is about to break up with you.
However, the thing that you have to understand is that the more you avoid the problems in your relationship the sooner that breakup that you are so scared of could come.
I want to tell you a story.
Now, before I tell this story I want you to bear in mind that while this story doesn't perfectly fit the situation you may find yourself in it still applies to your situation, if that makes any sense.
One of my good friends in college was dating a girl that he really liked. How do I know he liked her? Well, he flat out told me one day,
"Chris, I think I am falling for this girl."
Unfortunately, my friend had just gotten out of a long term relationship where he had been emotionally abused by his ex girlfriend. So, he was a little slow when it came to expressing his feelings with his new girl. You see, the harder she fell for my friend the more she expressed her love to him. Of course, my friend really appreciated everything that she was expressing but he just wasn't in a place where he was ready to express what she wanted him to express.
I think you can see where this is going…
The two of them got into a lot of arguments because of this problem. She would have this grand displays of affections and he wouldn't know how to handle them because he couldn't express everything that she wanted him to express.
This was a problem.
Of course, rather than talking it out and actually COMMUNICATING both of them were stubborn and allowed this problem to go on.
The truth was that neither one of them wanted to lose each other. She was in love with him so she obviously didn't want to lose him and he was in love with her (even though he never actually said it to her but he did tell me as strange as that sounds.) Both of them could kind of sense a breakup coming but they were too stubborn to do anything about it to save their relationship.
That was when I chimed in…
"Look, she is going to break up with you if you don't tell her why you have such a hard time expressing your feelings."
So, using my advice he decided to have that open and honest conversation and to his credit he told her everything. He told her about his past relationship with the girl who had scarred him emotionally and she listened to it all.
Guess what?
They had a happy ending because they are still together as we speak 🙂 .
Look, if you want to save your relationship with your boyfriend you are going to have to have an open and honest talk where you go through all of the problems in your relationship (one by one) and find a solution for them. I didn't say it was going to be an easy process but it has to happen.
Your New Motto = INFLUENCE
I am about to lay some heavy truth on you.
The mistake that 90% of women make when they sense a breakup coming on is that they try to take control of the situation and force the breakup not to happen. There is something I want you to understand. You will never have control of whether or not your boyfriend breaks up with you.
The fact that you have read this far down the page means you want the relationship with your boyfriend to work so I already know that you aren't going to break up with him. So, that means that the real risk of a breakup occurring is going to come from him.
Your boyfriend is a human being and human beings cannot be controlled. Trying to control a human being is like trying to control the weather, it's just not going to happen.
Look, I am not going to sit here and lie to you. I don't know the super secret method for controlling a human being. However, I do know the super secret method for making them react the way you want them to in certain situations.
How do you do that?
Well, that's a question that I will answer another day.
Right now all you care about is preventing the breakup that you sense is inevitable. The thing you have to understand is that your boyfriend is not an idiot. Well, let me be more accurate with that statement. Your boyfriend is not an idiot when it comes to who he wants to be with.
You see, every guy who wants to be in a serious relationship is going to be with the person that he thinks can offer him the most.
Now, the definition of "most" is different from guy to guy but there is one correlation that is consistent among men, they are with women that influence them the most.
Stopping the breakup isn't going to happen overnight. Rather it is going to happen over the course of days, months, years and decades (if you want to stay in the relationship that long.) Every single day I want you to wake up with one goal. I want you to wake up and say,
"How can I influence him today?"
Maybe you can stimulate him through serious conversations.
Maybe you can connect with him on an emotional level by remembering some of the best times you had together.
Perhaps you can aim to continually create new memories that stimulate him on an emotional and physical level.
My point is simple, you need to become such an influence on him that he can't even envision a life without you and achieving that goal doesn't happen overnight. It is going to take work every single day.
Influence is going to be your best defense against a breakup.
What To Do If You Can't Prevent The Breakup
I don't want to be negative here but I am a very realistic person.
It could be entirely possible that you do everything I suggest here perfectly and you still fail to prevent the breakup. Well, if that happens then I don't want you to freak out because you can still get him back. In fact, look around, this entire site is dedicated to helping women get their relationships back on track.
You should probably start by checking out my book that will teach you how to get your ex boyfriend back,
That book has pretty much everything you could possibly want for getting an ex back.
Of course, if you want to just browse around the site and see what you can learn from the information I provide to the public feel free to do that as well.
Oh, and don't forget that I usually answer everyone who comments on this site so feel free to drop me a line below.