Are you familiar with what a crossroads is?
It's essentially where you hit a fork in the road and are presented with two choices that will significantly impact your future,
In your case you are at a crossroads where you are asking yourself if you should fight for your ex and give up.
To level with you I never quite know exactly what to say in articles like this.
Where you are deciding on if you want to get your ex back or not.
I don't know if I should teach you how to get your ex back and let you come to your own conclusion on if it's something you want to try.
Or if I should just list out the reasons for why getting an ex back can be a good idea.
Today I'm going to be doing something unique. Instead of going with the flow of what I usually do I'm going to work backwards.
I'm going to operate under the assumption that you do want your ex back and show you the situations where trying to fight for your ex would be a bad idea.
4 Important Things To Keep In Mind Should You Decide To Fight For Your Ex
Time is our most valuable commodity.
It's the one resource that once spent, you'll never be able to get more of.
There's nothing worse than wasting your time "fighting" for someone only to be blind to the fact that you never had a chance with them at all. I want you to avoid that situation so I'm going to show you the four most important things you need to keep in mind.
The First Thing You Should Do Is Determine If You Have A Chance
Familiarize Yourself With Situations That Have Low Chances Of Success
Determine If You've Already Used Our Strategies Before
The Self Fulfilling Wheel Theory
Some of these concepts may be new to you and some many not be.
Even in those old cliches I promise that I'm going to be peeling back layers you didn't even know existed.
Let's begin!
Thing #1: Determine If You Even Have A Chance
What does the U.S. constitution want us to believe?
All men are created equal?
They aren't.
The founding fathers didn't include women in their definition of "men." Hell, they didn't even think slaves were worth an entire person as they decided that they were worth 3/4ths of a person.
Seems like I'm getting off topic here but I promise that there is a method to my madness.
People want you to believe in equality.
But in most cases equality doesn't exist.
This is especially true when it comes to breakups.
Not all breakups are created equal.
Someone who cheated on their ex isn't going to have a better chance than someone who went through an average breakup.
The first thing I would do if I was you is determine what kind of chance you have of getting your ex back.
You're wondering how you can do that, aren't you?
Luckily, I've put together an entire quiz dedicated to answering this exact question for you,
This quiz should only take you about two minutes to complete and is going to ask you questions about your situation.
It's only through asking questions about your situation that we can determine where you fall on the "chances scale."
Now, I do want to say that the quiz isn't exact science.
The algorithm is made up of my personal experience working with clients and research based on reputable sources.
Thing #2: Familiarize Yourself With The Situations That Are Destined For Failure
For the last two months I've been writing a lot of content and doing a lot of coaching sessions with people.
You may have noticed that I've come up with a new theme in my content.
The Theme = Situations That Are Destined For Failure
I believe it's important for you to familiarize yourself with the situations that are destined for failure so that you know if you are in one of these situations.
The first place I'd start is by recommending that you read this article.
That is an article I wrote last week about the top five signs that your ex probably isn't going to be coming back.
Here's a video if you learn better that way,
Essentially I theorize that there are five signs that you need to look out for if you are interested in making your ex come back.
If these five signs are present then they probably aren't coming back.
Your Ex Has Been Dating Someone New For Over Six Months
You Can't Get A Conversation Started At All
Your Conversations Consistently Lack Substance
Your Ex Is Getting Married
It's Been Longer Than Eight Months Since The Breakup
Now, there are actually quite a few more layers to peel back here but I've actually already peeled those layers back in the video and in the article. So, if you're worried that you fall into one of the categories above make sure you take some time to read or watch the materials I recommended.
Let's move on.
Thing #3: Determine That You Haven't Used Our Strategies Before
A few days ago one of the people my wife was coaching asked a question about their situation that she wanted my take on.
After explaining the situation I determined that this clients problem was that their ex was wise to our strategies because the client had failed and used the same strategy over and over again.
Human beings are experts at recognizing patterns.
This is an important thing to remember because it can tell you the whole story of if your tactics will work on your ex.
Did you know that in high school I was a baseball player.
I was actually a pretty good one.
I say that not to be arrogant but it's a fact.
I pitched a perfect game.
Whats more I pitched a perfect game by striking out every single batter I faced,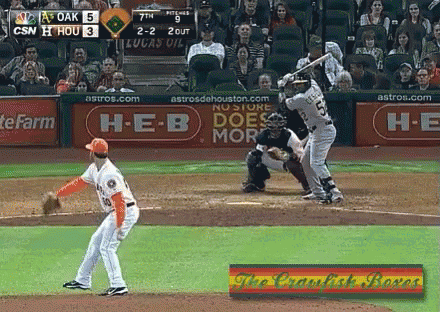 How did I do it?
Well, without even realizing it I learned that great pitchers confuse batters by ensuring there is no pattern to pick up on.
Consider for a moment a pitcher who pitches three pitches roughly in the same area of the strike zone,
This creates a pattern that the batter can pick up on and eventually take advantage of.
I learned that if you want to be a great pitcher you had to mix your pitches up in two ways.
Location
Speed
So, not only are you throwing pitches in different areas of the strike zone but you are also mixing in different speeds.
This throws batters off so much that they confuse themselves into swinging at balls that aren't even strikes.
This is how I pitched a perfect game where I struck out every single batter.
I was never predictable.
Also, to add another layer of complexity to it I would completely do something different for when I'd face that same batter a second time.
I never let there be a discernible pattern.
This may seem like a strange analogy but it's not.
My overall point is that if your ex can pick up on the strategies or tactics that you are using and "figure out" the pattern then the strategies and tactics aren't going to be effective.
This is why failing at something like the no contact rule can have devastating consequences if you don't change that behavior.
Thing #4: The Self Fulfilling Wheel Theory
Change is difficult to achieve in any facet of life.
Consider for a moment when your life changes. Is that change met with excitement and glee or anger and despair?
If you're anything like me or my clients then it's going to be met with anger and despair.
I've already established that as humans we love our patterns and so when those patterns get interrupted it can become annoying.
But what about change in the sense of relationships?
Albert Einstein claims that the definition of insanity is doing the same thing over and over and expecting a different result.
Is it insane to think that anything will change the second time around if you do get your ex back?
It's actually not.
In fact, I'd say that around half of the clients that I've worked with who got their exes back end up breaking up again.
Why?
Well, it's something I like to call the self fulfilling wheel theory.
Look at this graphic for a moment,
The main problem is that nothing changes from the first relationship to the second relationship.
Those insecurities or passive aggressive tendencies in you or your ex still exist.
What ends up happening is that history repeats itself for the same exact reasons it did before.
You're essentially in a self fulfilling prophecy doomed to fail.
What's worse is that as you make the third revolution in this wheel of horror the strategies that worked so well before aren't quite as effective.
I'm telling you this not to scare you but to show you what needs to be done.
You have to get the wheel off of its track.
You have to ensure that the second time around your relationship with your ex avoids the same pitfalls as the first time around.
In order to do this you need to have a clear understanding of what cause the issues in your first relationship and work with your ex towards a goal of removing those obstacles.