There is a quote that girl's post on Instagram all the time. I'm not sure what book or movie it came from but it's something along the lines of:
"We accept the love that we think we deserve."
My guess is that these girls post the quote to make themselves feels better about dating jerks.
The truth is women have been going for the jerk or the bad boy since the beginning of time. In fact, as children we are taught that if a boy knocks us over or pulls our pigtails it just means that he likes us.
As we get older we acknowledge that throwing sand and pulling hair doesn't always equal love. We start watching those sappy love movies and resolve to wait for the day when prince charming comes to sweep us off our feet.
We wait… and wait… and wait…
Sometimes prince charming shows up but most times he doesn't. But no one is perfect and we know that.
The beginnings of relationships are always so bright and shiny. You do things together, he surprises you, he smells good every time you see him, he even leaves the room whenever he has to fart!
… and physically… well, you know.
But comfort breeds complacency and soon he isn't texting as often. Soon, he stops surprising you. Then you find out that when he said he was staying home for the night he actually went out drinking with his friends. Surprised, you ask him about it and are stunned into silence when he becomes angry and storms from the room.
A pattern begins to form and before you know it you are trapped in a cycle of unhappiness. But you don't want to leave.
Your friends and family start to point out that things just don't seem right.
Now, when you watch romantic comedies and start to feel like the "wrong couple" at the beginning of the movie instead of the "fate brought us together couple" at the end.
Understanding Why You Still Love Him After He Hurt You
Why?
Why do you still love and miss him even though he hurt you so much?
I hear it all the time. Women come to the site saying,
"He hurt me so deeply and I still love him? Why do I still love someone who didn't respect me? He treated me like a possession, like an option! He was a jerk, but I still miss him like crazy!"
There are a couple of different possibilities:
You believe that you deserve this type of love
After spending a significant amount of time in a situation it's easy to begin to feel like you belong there. Even captured soldiers, prisoners, and hostages begin to develop a sense of affection for their captors if enough time passes.
It's called Stockholm syndrome.
As you go through the cycle of mistreatment your confidence and self-esteem is slowly chipped away until you feel like you aren't worthy of positive affection or a fairy tale kind of love.
You think that you can change them
Most women have a habit of loving a work in progress. We find a rough-around-the-edges guy. We see their potential and we fall in love with what they could be.
The problem with this is that not every guy wants to change. In fact a majority of people in general hate change when it is regarding themselves.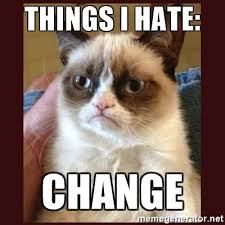 Trying to change someone who does not have any interest in changing is only going to breed anger, disappointment, and resentment.
In addition to all of this, your man may begin to hide things from you in an attempt to keep you happy and prevent you from nagging him. This will lead to loss of trust which is needed in a relationship.
You are afraid to admit that you failed
When you invest a lot of time and effort to something it is difficult to admit when it fails. Whether it's school, a new job, working out, or a relationship, failure is a tough pill to swallow.
However, spending a lot of time on something does not mean that it's right. Just because you committed to something does not mean that it is what is best for you.
Failure is how we learn. Make a point to recognize whatever went wrong in the relationship and use that information to have better relationships in the future.
How Did I End Up In This Situation?
But the question still remains, why do we end up in these situations? I mean, we all ask ourselves "Why me?" when we find ourselves hurting.
It's clear that true love exists and that it is possible to obtain it. So, how did this happen?
Why did you end up being treated badly or like a possession?
Why weren't you respected?
Men will often treat women in a way that reflects how the woman treats herself. Look back to when you began talking to this man or when you began to notice that things were getting bad.
Did you carry yourself in a way that demanded respect or did you make yourself an option?
When he blew you off to do something else did you stay home and spend the night gnatting him (texting nonstop) or did you go out with other people to show him that you didn't need him?
Were you always the one to initiate contact and ask to hang out or did you make him put in effort of his own?
Men like the chase. It not only makes the beginning of the relationship interesting for him, it sets you apart from other women.
Let's look at some other things that women do that may be lowering your value. I asked my current boyfriend what types of things turn men off at the beginning of relationships and here's what he came up with:
Being too accessible; texting multiple times without a response

Coming off as too "easy"; sexualizing herself

Getting too drunk on the first date; taking advantage of him offering to pay

Acting jealous before you commit to each other

Being too self-involved; talks too much about herself

Being too quiet or spending the entire date on her phone
It's important to note that every guy is different and that they all have different values. This list is pretty standard for most though.
What Can I Do?
Fear not; there are some things that you can do in general to make yourself more appealing to a new guy or even an ex.
Following a breakup it is difficult to feel as though you deserve respect and you have a hard time even respecting yourself. It's tempting to just sulk in these feelings. However, that is not the way to get an ex back and it is incredibly unhealthy to let yourself stay in that mindset.
So as hard as it may seem, lets look at what you can do to turn things around:
How to earn and command respect from anyone even an ex who disrespected you in the past:
First Impressions or Second First Impressions

Character and Personality

Self-Respect
Making First Impressions… Possibly Again
How people treat you and react to you greatly relies on their first impressions of you. Your ex has already made a first impression of who you were prior to the break up. However, you can still make a first impression with the "new you".  
When you first begin the texting process (either with a new guy or with your ex) make them work for your time. If he texts you wait an hour or so before texting back, end conversations early and on a high note before he has the opportunity to end them himself. Make yourself seem as though you are an important person (because you are!) who's time is too important to waste.
Continue to stay busy and to keep them guessing. Post pictures to your social media platforms that are entertaining but not explicit. For example, post a photo of a guy friend with his arm around you, don't post a photo of you making out with a guy friend.
When it comes to the first date try to maintain a distance while still being warm. If you are trying to get your ex back, make sure that you only do the first date at the appropriate place in the ExBoyfriendRecovery Program, because jumping into the meetups without following the steps we've laid out could end in BIG FAILURE.
Here's an example:
Ex: How have you been?

You: Pretty good actually!

Ex: Up to anything fun?

You: Ooooh… yes *smirk* Have you been to this restaurant before?
Give him just enough to make him wonder what this new you is all about, but don't just spill all the details like you've been dying to tell him every single detail. (even if you have) 
Throughout the date try to give his hand or shoulder a playful touch but don't be too forward.
The goal here is to come off as confident and independent. You definitely want to end the date on a high note. Do not, under any circumstances, bring up the past relationship and it's issues.
Character And Personality
Another thing you should focus on is building character and defining your personality.
People respect those who deserve to be respected. Carry yourself with dignity and do your best to have confidence.
If you don't have confidence that's okay!
There have been scientific studies that show "faking it until you make it" is actually more effective than admitting that you have no confidence at all.
Intelligence And Kindness
Also, intelligence and kindness go along way. While it may seem that men go for the ditsy girl who gets attention by tossing her hair and talking down about people, this is not the case.True, that girl may get more attention for the night but she is not a "forever" girl. Dress in fitted (not skin tight), clean clothes even if you're just running out to get some groceries.
Maintain Your Composure
Don't let your emotions get the best of you. This can be particularly difficult when dealing with an Ex. If the past relationship is brought up do your best to diffuse the conversation or change the subject. If you feel yourself becoming angry or upset either stop texting or remove yourself from the situation whichever applies.
Another solid personality trait to have in order to command respect is to compose yourself as a leader. This can be done through two means:
Communication Styles
Learn the ability to initiate conversations on a wide variety of topics.
If this sounds stressful or impossible then prepare ahead of time. Think of things that you either know a lot about or think your date knows a lot about. This communication category also includes the ability to listen effectively to your dates stories.
Try to avoid the use of words like "uhm" and "like".
Finally, be comfortable in silences. Don't feel as though you have to fill them or that they are awkward. Just let them be.
Body Language
Body language is something that we do not think about consciously most of the time. However, it makes up over half of the active communication in our day to day lives.
Some tips for improving body language:
Walk with an upright posture

Maintain solid eye contact throughout the conversation

Maintain an open body stance. Don't cross your arms and if you are going to cross your legs, cross them toward him.
Pay attention to how you are feeling. If you are feeling defensive or negative in any way, your posture and body language will reflect it. Make an effort to seem relaxed even if you aren't.
Smile! Yeah I know some of you have RBF. Just trying to at least seem like you are happy to be there. Sometimes if you can't see it visibly, people just assume the worst. So, try and smile at least occasionally.

Make subtle physical contact and use your facial expressions to draw your date in and keep them guessing at what you're thinking. This will keep them engaged in the conversation.
Use a Calm Steady Voice
Yes, I know your emotions are probably all over the place and a little raw right now, but if you can maintain a calmness about you, you will seem confident even if you aren't.
In this situation, if I felt my voice rising or about to crack I would cough and excuse myself to go to the bathroom, or I take a drink or bite. This gives me time to gather my thoughts and regain composure. Not to mention, if you get up and go to the bathroom he get's to watch you walk away and come back, so walk confidently, like you own the place.
Self-Respect
I wish I had time to write a book entitled, "How To Earn Respect From Anyone." It would almost entirely be about self-respect… go figure.
Know Yourself
Respecting yourself begins with knowing yourself. This may seem obvious but it takes time, especially after a difficult breakup. Some people find it helpful to see a therapist in order to rediscover themselves. Others find that revisiting old hobbies or developing new ones help them to learn more about themselves and become more comfortable on their own. Other fun methods of learning who you are is to journal daily or "date yourself". Go out to restaurants alone or do activities you've always wanted to do.
Forgive Yourself
Another part of having self-respect is forgiving yourself for your past.
Your relationship recently ended and there is likely blame that can be placed on both parties.
It is easy to beat yourself up over things that you could have done differently.
However, these mistakes were made in the past. You have to let go of these things so that you can move forward and grow.
Don't Compare Yourself To Others
Finally, stop trying to keep up with everyone else and be happy with who you are now. Comparing yourself to others will only cause you to feel disappointed. The image that other people portray to the public is often not accurate anyways, as they are usually projecting the best image of themselves that they can to the world.
The Take Away
Following all of the advice above will help you when it comes to getting the respect of those around you, including your ex.
I will suggest that you watch this video below that Chris made on how to make your ex miss you while you are in No Contact and working on becoming Ungettable. If you don't know what that is… you can read more about it here!
But!
Yes, there's a but…
After you get into a relationship again, whether it be with your ex or with a new guy, don't fall back into the same cycle that caused you to lose your ex's respect in the first place.
This can certainly be an issue with getting back with an ex, old problems tend to arise and old arguments come back up to the surface. So, if your ex STILL treats you badly or disrespects you in any way, you tell him that that is unacceptable. If he argues, ditch him. You don't need that kind of negativity in your life. 
Stay true to yourself and respect will naturally come to you.
Alright, now that you are equipped to understand WHY it happened and HOW to remedy the situation moving forward, let's talk about YOUR break up.
In the comments below let me know the details of your break up and what you have done since it happened. Then, I want to know what you intend to do moving forward. Using this information, our experts will help you decide whether you are on the right track or if there is a better direction you should take.
Let's jump in!