The Texting Bible takes the confusion out of texting your Ex
The Texting Bible by Professional Relationship Consultant, Chris Seiter, helps you in what to text, when and why to text it, and more. Get the book that's helped 6 million women.
Here's what you'll learn in The Texting Bible…
Covers every conceivable texting situation.
Things like:
The first contact text message…
What to do if he doesn't respond to your text…
How to build a rapport in a conversation…
When to end the conversation…
Dealing with an angry ex boyfriend…
If there was cheating involved…
Long distance relationship…
If he has a new girlfriend…
and more!
Get The Texting Bible
The Tide Theory
Imagine that you are at a beach in the morning and you look out to the ocean and notice that the tide is actually quite low.
Upon looking at this low tide you think nothing of it and you go on about your day as any normal woman would.
However, by the end of the day something interesting happens.
You notice that the tide has gone from low to high.
"When did that happen?" you think to yourself.
"I mean, I was at the beach the entire day and at no point did I notice this tide go from low to high."
Learn the art of creating this invisible effect where your ex boyfriend doesn't even notice that the text messages between you and him are becoming more and more frequent.
Get The Texting Bible
Other things you'll master…
Here Is How Your Training Will Work
When you purchase the Texting Bible you will ALSO receive a BUNDLE of several other relationship support materials which can supercharge your ex recovery efforts. This Bundle of resources includes:
The Texting Bible Audiobook
Some people are visual learners and others are audio!
So, we figured it would be a really smart idea to combine them both by hiring a professional voice talent to narrate the Texting Bible.
Get The Texting Bible
Premium bonus (normally $19)
How To Avoid Fighting
With this Guide I teach you exactly what you need to do in your relationship to avoid fighting.
You see, I have always looked at relationships like a bank. Any time you have a positive experience you add money to your trust account and any time you have a negative one (like fighting) you take money out of the bank.
In other words, the more fights you have the more damage you will inflict on your relationship. Let's learn to turn that around.
Get The Texting Bible
Premium bonus (normally $19)
Conflict Assessment Tool For Couples
In this eBook I teach you exactly what you should do to fight fair in your relationship. You see, for the last several years something HUGE has been bugging me.
I often see couples getting really nasty with their fights. I see couples bringing up things that don't need to be brought up. So, I decided to put together a Tool that both you and your partner can use to prevent that from happening.
My 26 tactics can help you with successfully navigating through the many conflicts that you and your ex may experience.
Get The Texting Bible
Premium bonus (normally $29)
The Secrets of Attracting Men
With "The Secrets of Attracting Men" I unveil the inner workings of the mind of a man and teach you exactly what you can do to drastically increase your chances of having him actively chase you.
I talk about things like, the components that attract men, how to properly text men, what to say to them in text messages, how to act towards them, how you need to look and act while you are in their presence.
Get The Texting Bible
`
Premium bonus (normally $29)
The Ungettable Girl
In this book I talk exclusively about what the UG (ungettable girl) is and what you need to do to become one.
Yes, I talk about the idea of the Holy Trinity, creating an avatar, the ideal UG that men like to chase after and the behavior that makes an Ungettable Girl so…. ungettable.
Get The Texting Bible
Premium bonus (normally $19)
How To Rebuild Trust
With this guide I teach you everything that you need to do to rebuild trust in your relationship with your ex.
I teach you about the pitfalls of lying and how to rebuild the wall of trust and much, much more.
You will also learn why it's important to continually make positive deposits in your partner's trust bank and how to accomplish that.
Get The Texting Bible
Special Premium bonus (normally $67)
Surviving An Affair
This is one of the latest eBooks I have written that is designed to help you deal with episodes of cheating.
Whether it was you or your ex that was unfaithful in some way, this eBook is intended to help you understand what happened, why it happened and what you and your partner can do to get things back on track.
A relationship does not have to be permanently broken if one or both partners have had some type of an affair. In my newest eBook, you will learn all about what qualifies as an affair and how you can repair the damage done over time.
Get The Texting Bible
Who's behind The Texting Bible?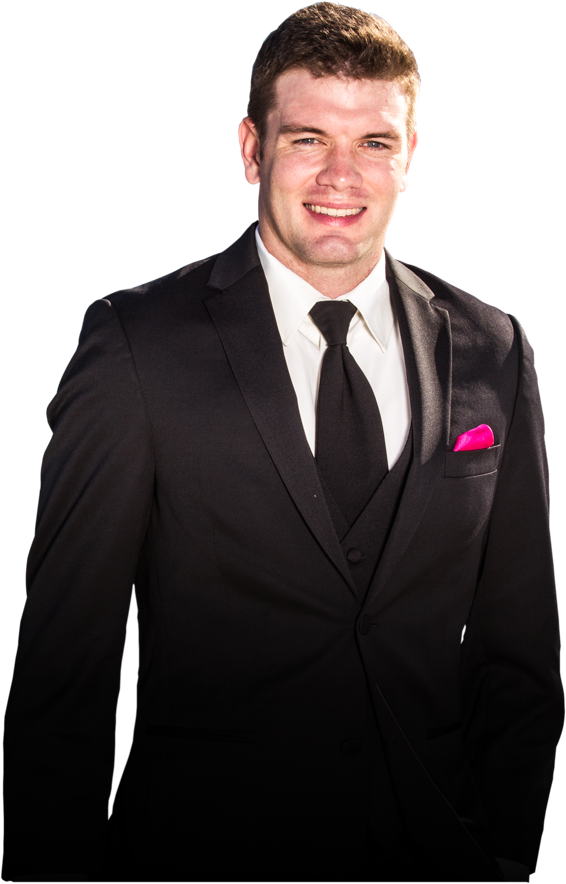 Chris Seiter, a Professional Relationship Consultant and founder of Ex Boyfriend Recovery, work has helped thousands of people get their exes back.
Meet Chris and the EXBR Team
Here's a few of Chris' favorite success stories
"I followed all of these steps. Eventually when I visited my ex (after the no contact period that Chris talks about in PRO,) I went to his place to get my things back, we ended up talking and in the end he literally begged for me to take him back. I did! One of the best purchases I have ever made."
"I listened to Chris' advice and was dead silent for three and a half months. Now I am married to him! "
"Hi Chris, I did buy your book! I read it at least 50 times and while I was initially very skeptical that your process would work I took a leap of faith and as of last night we are officially back together. Thank you sooooo so much!"
Here Is How You Will Receive Your Products!
Immediately upon ordering this system will be taken to my secure checkout page.
Once you are there you will be prompted to provide your email address and any other additional information (like your credit card number, your name, your address, etc) to gain access to The Texting Bible Bundle.
Once you have successfully completed that step, you will receive an email within 15 minutes with specific instructions on how to access your content.
The Digital Guides will be delivered in PDF Format, and may require Adobe Acrobat or Mac Preview to read. The Audiobook version will be delivered as an MP3 file, and also available for online playback.
If you have any issues, my dedicated support team is standing by and can be reached at [email protected].
Now, many of you may be wondering why I chose to structure The Texting Bible Bundle as a digital system as opposed to a hard copy book.
Well, I want you to be able to access "The Bible" from anywhere in the world at any moment you want (as long as you have downloaded to the correct medium first.)
I mean, if you really think about it this is the closest thing that you will get to having me, an EX-Pert, follow you around for a month and essentially do all the hard work for you.
This begs an interesting question though...
Ready To Get Your Hands On The Texting Bible Bundle?
85% Off - Special Limited Time Offer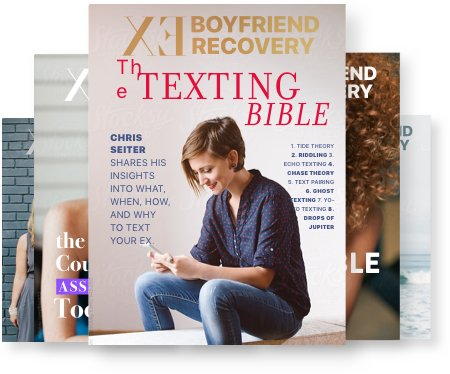 Premium Bundle
47
Marked down from $346
Buy Texting Bible Bundle
355 Page Digital eBook
4+ Hour Audiobook - MP3
Online Audiobook Access
The Ungettable Girl eBook
How to Avoid Fighting eBook
How to Rebuild Trust eBook
Conflict Assessment Tool eBook
The Secrets of Attracting Men eBook
Surviving An Affair eBook